The Healing Power of Breath / Online Program
Monday, September 28
7:00-8:00 pm
with Gabrielle Semel
ERYT 500
Founder Pawling Yoga & Wellness
Click the link below to register for The Healing Power of Breath or contact Donald, our Adult Program Coordinator, at adult@pawlinglibrary.org.
https://www.pawlingfreelibrary.org/event/the-healing-power-of-breath/2020-09-28/
Just as the ocean's tides are an expression of the Moon's gravitational pull, our breath is the expression of the energy that is contained within us. We can watch the shoreline shift throughout the day and know that the rotation of the earth and the tidal forces are at play. Similarly, our breath can show us the energetic quality we are experiencing within the forces around us. 
Unlike the tidal forces, we have the ability to change a current breathing pattern, and effectively change our response to the forces around us. The mind is in direct relationship with the breath. When the mind is unsettled, so is the breath; and if we can change our breathing, we can change our mind-state. 
Join Gabrielle for a simple approach to breath direction, a practice that will open up a new way to direct your own energy, and teach you a healing approach that can potentially affect the state of your own nervous system. 
No experience is necessary. All are welcome.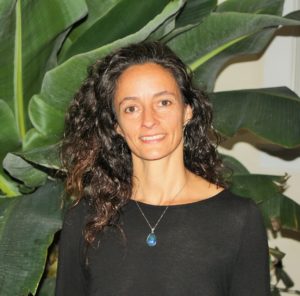 About our presenter: As Founder of Pawling Yoga & Wellness Gabrielle is committed to the lifestyle of Yoga and Ayurveda, and has been sharing practices supported by these healing sciences for 13 years. Her approach begins with the intention to connect with each individual, to hold the space for healing, and offer guidance that honors and embraces where one is on his/her own path.
About Pawling Yoga & Wellness: Pawling Yoga & Wellness is a not-for-profit 501(c)(3) organization-a community wellness center where holistic practices and education are accessible to all. Our mission is to promote health and holistic wellness in Pawling and surrounding communities by creating a safe, supportive environment to provide inclusive programming for wellness-based education, yoga and other therapeutic modalities, and community building practices. We welcome all individuals and provide these services and classes regardless of individual financial circumstances. https://pawlingyogawellness.org/