Spring 2022 Young Adult Programming

For Grades 5 & up

Questions? Need help registering? Contact us at teen@pawlinglibrary.org or give us a call at 845-855-3444.
| | | |
| --- | --- | --- |
| | All programs require registration. Find the registration links on our calendar or by clicking on the event links below. | |
C

RAFTER-NOONS
GIVE PEEPS A CHANCE! 04/20/2022 @ 4:00 PM



April's craft program features a Peeps diorama contest for grade 5 & up. Use our craft supplies and your imagination to create a scene using Peeps. The dioramas will be put on display in the Library and patrons can vote for their favorite. The winner will be awarded a prize. A limited amount of shoe boxes will be available. Please bring your own small box if possible. Peeps will be supplied. You can also create a diorama at home and bring it in to the Library to enter the contest. Registration is required: https://www.eventbrite.com/e/crafter- noons-give-peeps-a-chance-registration-304055717837
MOTHER'S DAY DIY GIFTS 05/04/2022 @ 4:00 PM



Remember the good ol' days when you were little and a homemade card and a hug were the perfect Mother's Day gift? Now that you're a tween or teen, you might want to put a little more effort into your gifting without having to spend a lot of money. Join for this program where we'll make a selection of mom-worthy gifts for the special person in your life. For 5th grade & up. To be held in the Library Annex. Registration is required: https://www.eventbrite.com/e/crafternoons-mothers-day-diy-gifts-registration-305983614227 
GAMING MEET-UP, MONDAYS BEGINNING 04/18/2022 @ 5:30 PM

Gamers in 5th Grade & Up can join us for this weekly hang-out after hours at the Library. We'll have fun playing Roblox or Minecraft in the Library Annex. Registration is required: https://www.eventbrite.com/e/minecraft-meet-up-registration-305970675527
BATTLE OF THE BOOKS: Join Our Team!

The Pawling Library will once again participate in the Mid-Hudson Battle of the Books program for 2022 with a middle school team for students in 4th through 7th grade.Team members receive their own copies of the books which we'll read throughout the spring and summer. The team will then participate in trivia battles based on the books with teams from other libraries. If you love reading and enjoy friendly competition, we'd love to have you on the team! Please contact Maureen McGrath for meeting days and for more information: teen@pawlinglibrary.org
INTRODUCTION TO BABY SITTING 04/23/2022 @ 10:30 AM
Learn to be a babysitter parents can trust! Amanda Lisk will lead this 3-hour in-person workshop where you will learn the basics of caring for a baby or young child. You'll understand how to speak with parents when meeting with them, how to diaper a baby, and the best ways of entertaining and caring for young children. Upon completion of the workshop, participants will receive a certificate. Please bring paper and pen for notes and a small snack. A short break will be given during the program. For ages 10 & up. Registration is required:https://www.eventbrite.com/e/introduction-to-babysitting-registration-256921518177
KING OF THE CASTLE NERF BATTLE 04/23/2022 @ 5:30 PM
Preteens & teens are invited to test their castle building and defense skills at this Nerf battle. We'll build castles out of boxes to defend our "kings" from attack by the other kingdom. First kingdom to capture the opponent's king is declared the winner. The Library will supply the boxes to build the castles and an assortment of Nerf weapon. Participants are welcome to bring their own Nerf toys. To be in the Library Annex. Registration is required. https://www.eventbrite.com/e/king-of-the-castle-nerf-battle-registration-306003684257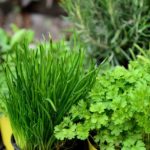 EARTH DAY PROJECT: SAVE THE LIBRARY'S GARDEN 04/22/2022 @ 4:00 PM

Pre-teens and teens are invited to get their hands dirty as we rebuild the Library's raised beds and container gardens. This project will involve clearing out the old soil and plants, relocating them and preparing them for a new garden. The Library will supply the tools. Participants should bring their own gloves and wear clothes that can get dirty. Earn community service hours for this project. Registration required. https://www.eventbrite.com/e/earth-day-project-save-the-pawling-library-garden-registration-302797183527 
PARK AMBASSADORS: A COMMUNITY PROGRAM ON INVASIVE SPECIES 05/07/2022 @ 10:00 AM

The Pawling Library, Pawling Recreation, the NY/NJ Trail Conference, and Cornell Cooperative Extension are teaming up with local naturalists to offer a series of free, nature based, hands-on immersive experiences for youth (middle school, HS, college, and adults) at Lakeside Park.
This initiative will center around opportunities to notice invasive species in the natural environment and the affects they have on existing, native plants. Young people will gain a better understanding of their natural world, enhancing their observation skills and triggering applicable world-to-self connections.
This Park Ambassadors series will kick off during the weekend of "I Love My Park Day" on Saturday, May 7, 2022 at Lakeside Park. Additional dates include May 14th and May 21st. Registration is required: https://pawlingny.myrec.com/info/activities/program_details.aspx?ProgramID=30194
CELEBRATING THE LIBRARY'S CENTENNIAL
WHAT'S UP, KING TUT? THE MYTHS, TREASURES, AND ARCHAEOLOGY OF KING TUT-ANKH-AMUN
04/28/2022 @ 5:00 PM
Youth ages 6-14 join expert Marisa Horowitz-Jaffe in virtual, interactive exploration of King Tut's tomb and life. Caregivers welcome!
Step into a time when papyrus grew along the Nile River and pyramids dotted the horizon in Ancient Egypt with this illustrated and engaging presentation. Our program focuses on the boy king, Pharaoh Tut-Ankh-Amun. Why is he so famous and do the curses really exist? We take a virtual tour of his tomb, and learn how it was discovered 100 years ago!
Presenter Marisa Horowitz-Jaffe has been studying and teaching ancient history for over 25 years. She enjoyed a two-decade career in elite NYC art museums before founding "Museums With Marisa." She holds double bachelor's degrees in Egyptology & Classical Archeology from the University of Michigan, and a Master's degree from Harvard University in Art & Museum Education. Find out more about Marisa at her website.
A do-at-home papyrus/hieroglyphic activity will be available as an add-on to families who can pick them up from our library. Registration required: https://www.eventbrite.com/e/whats-up-king-tut-with-museums-with-marisa-registration-256386237137
TEEN CENTENNIAL MOVIE NIGHT: THE GREAT GATSBY (2013) 04/29/2022 @ 6:00 PM
Join us for a celebration of the Library's 100th anniversary and the Roaring Twenties with a screening of Baz Lurhmann's The Great Gatsby. The film stars Leonardo DiCaprio and Toby McGuire and features hip-hop music in this modern telling of the novel by F. Scott Fitzgerald. The film is rated PG-13 and is to be held in the Teen Center at Lakeside Park. For middle and high school-age young adults. The Library is happy to partner with Pawling Recreation to bring you this movie night.  Registration is required:https://www.eventbrite.com/e/teen-centennial-movie-night-the-great-gatsby-registration-269943838287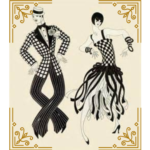 LEARN TO DANCE THE CHARLESTON! 04/30/2022 @ 3:00 PM
Get ready for the Roaring 2020's with this chance for teens & tweens to learn the hottest dance of the 1920's as part of the celebration of the Library's Centennial. Popular Hudson Valley dance instructors, Linda & Chester Freeman, will teach you how to do this outrageously fun dance–they'll make it easy–no partner or experience necessary! For grade 5 & up. Registration required. To be held in the Library's Annex. Registration required:https://www.eventbrite.com/e/learn-to-dance-the-charleston-registration-276949793287