As we come to the end of our Fall program cycle, we'll be taking a break from our weekly kits and storytimes. Instead, check out the special events listed below that will be happening this holiday season.
Don't miss our newly announced cultural events and Visit with Santa! Scroll down to see more available events.
You can also view individual events and register for them from our calendar. Please contact us at 845-855-3444 or children@pawlinglibrary.org if you have any questions or concerns. Looking for information about our past program cycle? Check out View our past schedule of Fall events here.
---
Socially Distant Visit with Santa and Mrs. Claus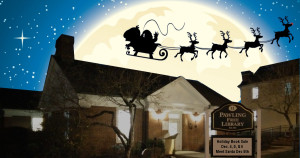 December 11th, 2021, 10:00 AM – 1:00 PM
Get ready to bundle up and share your wish lists! Our annual visit with Santa and Mrs. Claus is ON! Santa and reindeer fly over the Pawling Library at night. To keep all involved as safe as possible, families will visit outside under a tent, one at time, while Santa and Mrs. Claus stay inside and chat through an open window. This set-up was a huge hit last year and we know Santa and Mrs. Claus look forward to visiting Pawling. Registration for 10 minute windows is highly recommended, as walk-ins will be permitted only as space is available. To register, click here or visit https://www.eventbrite.com/e/203219905207
Family Gingerbread Kits
Take-home kits available for pickup in mid-December. Featuring delicious gingerbread from our neighbor, Sunflour Bakery! These gingerbread kits include a gingerbread house, plus everything you'll need to put together and decorate your creation. Due to demand, we are currently limiting kits to one per family. To register, click here or visit https://www.eventbrite.com/e/family-gingerbread-kits-registration-209993334717
Latinx History Explorers
This November, history and culture come to life with our Latinx History Explorers series! These small group programs will include interactive activities and time to ask questions. These programs are best for ages 8-15, but older teens are welcome. Topics include the Zoot Suit Riots (fashion, murder, and WWII) and Lin-Manuel Miranda. Find out more here.
Ballet Hispánico Virtual Performance for Young People
Tuesday, November 16th – 4:00 PM – Zoom
All ages welcome. Program is free, made possible by a partnership with Ballet Hispánico and the Mid-Hudson Library System.
The Pawling Library is thrilled to announce a virtual performance by Ballet Hispánico, one of New York City's most esteemed dance organizations. The live, virtual event will take audiences on a guided journey through Latinx dance and culture. This interactive, fun-filled exploration features excerpts of the Ballet Hispánico repertoire dance performances narrated by our artistic leadership. Audiences will also be given the opportunity to interact with our teaching artists and educators through a virtual dance session and a Q&A.
Register here to receive reminder updates or use the link below to join the program.
Zoom link: https://zoom.us/j/96382404436?pwd=Y1hiVGhPdWl4VkF6RWpyYnpkUXVEUT09
Passcode: 048056
Webinar ID: 963 8240 4436
Visit our StoryWalk® at Lakeside Park!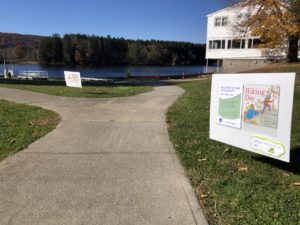 Have you visited the StoryWalk® set up at Pawling Recreation's Lakeside Park? Take a family walk and read along to Hiking Day by Anne Rockwell. Visit at 2 Lakeside Drive Pawling, New York 12564
If you do visit, please don't forget to leave us a message in our tracking book. And if you come across any damage or missing pages, please contact the library at 845-855-3444 or children@pawlinglibrary.org to let us know! Thank you to Town of Pawling Recreation Department and the Mid-Hudson Chapter of the Adirondack Mountain Club for partnering with us on this project.
The StoryWalk® Project was created by Anne Ferguson of Montpelier, VT and developed in collaboration with the Kellogg-Hubbard Library. StoryWalk® is a registered service mark owned by Ms. Ferguson.
---
Requirements for Live Programming Participation
Most live programming is held over Zoom. Our Superhero and Princess special guest storytimes are live on Facebook Live, and then available as recordings on both Facebook and YouTube. While a camera/video cam is not required for Zoom programming, it adds significantly to the experience. Caregivers must be present while setting up the connection and remain in the same room as participating children under 5 years during Zoom programming. We encourage caregiver participation in all our live programs, as our staff is not able to monitor children's internet activity while live. Registration is required and connection details will be provided privately after registration to help maintain class security. In registering for a program, patrons acknowledge that they have read the Library's Programming Policy and Patron Code of Conduct.
Requirements for Kit Programming 
Kits come pre-prepped, with paper instructions or links to digital tutorials. All supplies are quarantined after being packed. Kit participants will receive an email notification when their kits are ready to be picked up. When we are open to the public, you can pick up a kit anytime at the circulation desk or by contactless appointment outdoors. To make an appointment, contact our circulation desk at 845-855-3444 or staff@pawlinglibrary.org
If you live in Pawling or Holmes and are unable to pickup kits due to illness, quarantine, or injury, you may qualify for kit delivery through our Homebound delivery service. Contact Ms. Neena at children@pawlinglibrary.org or 845-855-3444 for more information about Homebound delivery.
Requirements for In-Person Programming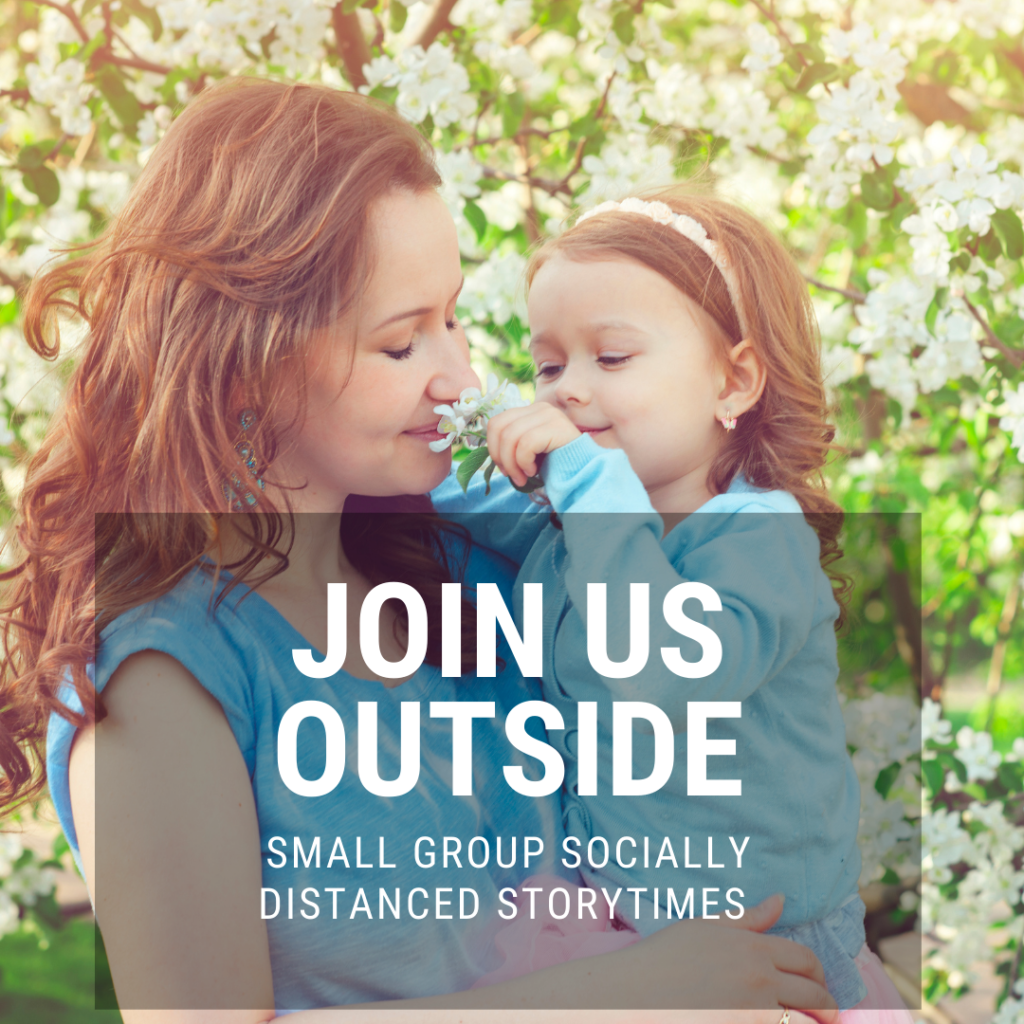 Outdoor in-person classes will be held in the library courtyard only if the weather is good enough to meet. We have a tent for hot days, but recommend families come prepared for the season's weather.  Indoor programs will be held in small groups in our library annex. Unvaccinated patrons (over two years old) must wear masks at in-person programming.  This remains true even while outside.  We STRONGLY prefer, but do not require, vaccinated individuals wear masks at in-person programs.  All in-person events are subject to be rescheduled or canceled if public health considerations become a cause for concern in our community. Strollers and picnic blankets welcome. In registering for a program, patrons acknowledge that they have read the Library's Programming Policy and Patron Code of Conduct.
---
Story Time Bites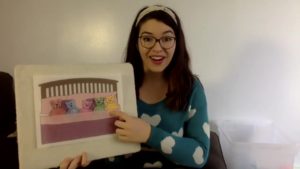 Story Time Bites: We've created some bite size story time moments featuring Ms. Neena for anyone missing story times and programs for children five and under. Each video features one song, rhyme, or story and can be watched anytime. Check them out here.
We also suggest…
---
For more online resources for children and families, including eBooks, audiobooks, downloadable movies, educational games, and more, check out:
__________________________________________________________________________________________________________________
Talk to us! 
Children's programming and learning opportunities are an essential part of our library mission, and so, if you at any time are in need of recommendations for easy, affordable, at-home learning experiences for children ages 0-11, please reach out to our Children's Program Coordinator, Neena McBaer, at any time. While we are closed, you can call or text Ms. Neena at 845-350-2771 or email us children@pawlinglibrary.org.