Welcome to the Online Resources page for families!
Performers, authors, and companies are making free content available online to help families cope with the difficulties brought on by social distancing measures. Check them out!
Looking for books on Coronavirus for children? Check out this list of free eBooks, meant to help parents and educators talk about COVID-19 and how it has affected our lives with kids. Books in many languages, including Spanish available. Thank you to the NYC School Library System for compiling this awesome resource!
The Princess in Black and the Case of the Coronavirus She's a princess and a superhero, but this is one problem she can't solve by herself. Check out this educational comic by the authors and illustrators of The Princess in Black series, Shannon and Dean Hale and LeUyen Pham, designed to give kids a friend to learn with during this difficult time.
Lunch Doodles with Mo Willems While schools across the country are closed due to COVID-19, acclaimed author Mo Willems (Elephant and Piggie, Don't Let the Pigeon Drive the Bus!) will be hosting a daily "lunch bunch" video, where kids can join him as he shows off his studio, draws with them, and more. New videos posted 1 pm EST. Big thanks to The Kennedy Center and Mo for making this possible.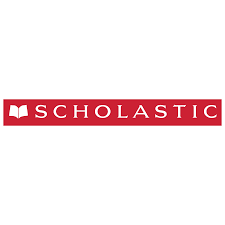 Scholastic Learn At Home Grade appropriate, daily lessons. Each day's lesson plan includes multiple activities, stories, and videos, all on a high interest theme. Pre-K-6th grade.
Harper at Home from Harper Collins, includes links to story times featuring favorite authors and Shelf Stuff, an at Home video series, perfect for kids ages 7-12.
Draw Every Day with JJK Graphic novel fans, this one is for you! Author/illustrator Jarrett J. Krosoczka (Hey, Kiddo, Star Wars Jedi Academy) will be posting new drawing lessons each weekday, appropriate for all ages.
Home Safaris: Cincinnati Zoo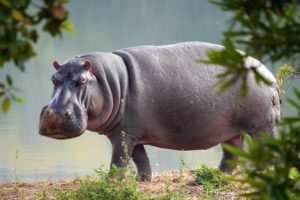 Each day at 3 PM EST for as long as they are able, the Cincinnati Zoo will be Facebook live streaming one of their animal residents and suggesting an at-home activity to go along with it. These videos are super educational and fun for the whole family.
 Read, Wonder, and Learn with Kate Messner and Friends Author Kate Messner gathered a diverse group of authors/illustrators, including Grace Lin and Jason Reynolds, who have posted videos of readings from their books, art lessons, and more. This is a large library of resources, all intended to make quarantine a little easier. 

TumbleBooks provides free access to online books for children of all ages. This service is free to anyone with a library card–you'll need your card number and pin to access. Children can read along with the story to support their growing reading skills or read independently on-line. Picture books, chapter books and non-fiction books are available.  There is also a selection of books in Spanish and French.  Your child can also choose from a variety of puzzles, games and non-fiction videos.
TumbleBook of the Day  provides free access to a new book for students to listen to every day.  This also requires a library card to use, but both are free and easy to use. Listen today…come back tomorrow for a new book!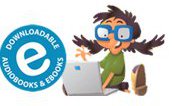 MHLS For Kids has downloadable audio books and e-books for your child.  Using our awesome digital book and audio book website, OverDrive, use your library card to access the newest and most popular children's chapter books and audio books. You can search their collection by genre, material type or reading level. Best of all, you can download or stream materials to your smartphone, iPad, or other device!
Calling all Dog Man and puzzle fans! We've got a digital program for you.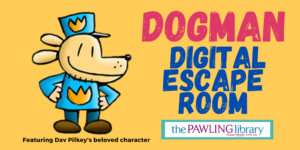 Oh no! Sneaky Petey and Grampa have trapped Dogman and Catkid! Can you help our heroes escape before too much trouble ensues? This Dog Man digital escape room  supports critical thinking and can be done independently or as a family at any time. Developing readers may need reading support, as some clues must be read.
Anti-Racist Virtual Reading Room This room, created by librarians at The Seattle Public Library features books celebrating Black lives, including books that help adults raise anti-racist children. These videos are free to watch–just click on the titles and objects in the room to explore and watch.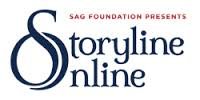 Storyline Online lets you see and hear well-known actors reading children's books accompanied by graphically dynamic videos the whole family will enjoy!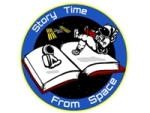 Story Time in Space features real astronauts reading favorite books aloud from the International Space Station! Missing in person story hours? Astronauts are an excellent replacement.
DayByDay NY is filled with stories, activities & fun for families with young children. It is part of the New York State Library early literacy initiative Ready to Read at New York Libraries.
The Fable Cottage features high quality, modern retellings of classic fables in languages like Spanish, German, and French. Favorites, such as Pollito Tito (Chicken Little) and Los Tres Cerditos (The Three Little Pigs) are translated and recorded by experts. Great for bilingual learners.

Clifford the Big Red Dog helps beginning readers learn to read!
Story Place, sponsored by the Charlotte Mecklenburg Library is a great early literacy web site for young children offering a digital learning library for your youngest readers.

Starfall Learn to Read offers families letter learning and interactive story resources for your new & developing readers.
KizClub provides free resources for preschool and elementary age children. This is a great site for your new & developing reader. The site also has many resources for teachers, librarians, and homeschooling families.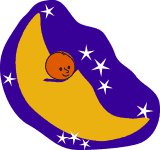 Babies & Books for new parents, ideas for the kinds of things you can do with your child during the early stages of growing to promote reading.
Looking for rhymes, bounces, and other songs for babies? Check out Storyblocks' videos, Jbrary's youtube playlists, or visit our Bouncing Rhymes page for a collection of the songs and finger plays we use in our programming.

Squiggle Park Designed like your child's favorite smart phone games, but with certified content created by teachers and literacy experts! Squiggle Park is so advanced, it increases in difficulty as your child's abilities grow.  Ages 3-8. Parent registration required. Ready for more difficulty? Try Dreamscape, by the same creators.

Dreamscape Students in Grades 2-8 can build reading and comprehension skills through play perfect for fans of Minecraft and Clash of Clans.  Parents may need to register for free for children to access the game.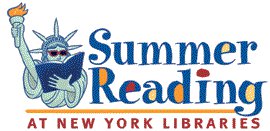 Ready for summer reading? Ask about summer reading logs.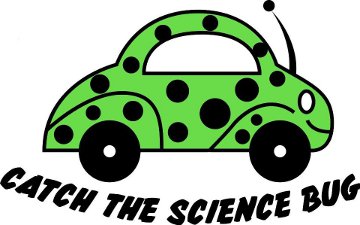 Catch the Science Bug
Get kids excited about science! Kids can solve puzzles & do their own scientific investigation, but they can also learn about different kinds of scientists, their work and how they change the world!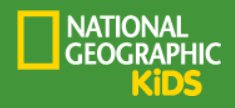 National Geographic Kids teaches kids about the world and how it works, empowering them to succeed and to make it a better place. There's geography quizzes, games, and more. This is a great resource for any curious kid who loves animals, nature, and being outside.
Get outside! Try Geocaching as a fun way to learn about nature, geography, and mapping. Find out more about geocaching with this informational pamphlet, created by library patron Julian! You can also download the app or visit the Geocaching website to find out more.

Climate Kids
Climate Kids offers kids clear answers to questions on global climate change. It includes educational games, activities, crafts, videos & information on green careers.

E-Learning for Kids Interactive lessons teach math, science, health, and life skills. Lessons teach new skills and reinforce skills children already have. Grades K-6.

Science Buddies
Science Fair Project Ideas, Answers, & Tools
Bedtime Math Make math part of your family routine.  This site serves up a quick bite of wacky math just for fun.  Whether it's flamingos, ninjas or pillow forts, kids can see the math in their favorite topics. No logins, no drilling, no scores…and it takes only 5 minutes a day!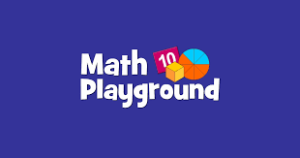 Math Playground Looking for games and logic puzzles? This is the site! All the games have a learning objective, even the racing games.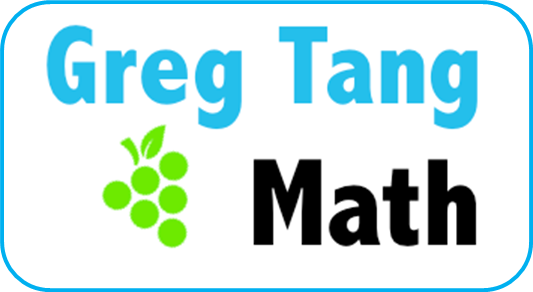 GregTangMath.com
This web site is full of amazing ways to practice many areas of the math curriculum, including games, resources and free downloads.  Greg Tang books are also available and are great resources for making math learning fun!
Features book suggestions, lessons, and more that aim to teach PreK-K about money and economics. Created and provided free, by top economic education group, the Federal Reserve Bank of St. Louis.
For more resources for older students and parent education, visit https://www.stlouisfed.org/education/parent-resources
Code.org


A place where everyone can learn to code. Try an hour of code or check out one of the many coding sites linked to this page.

Scratch Jr. is designed to help children 5 – 7 years design their own interactive stories & games.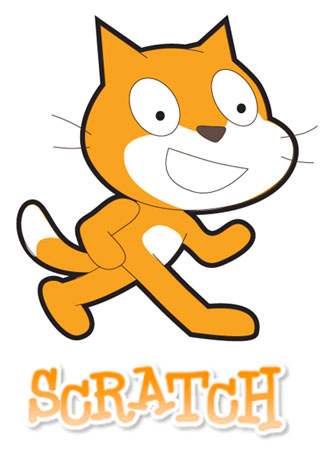 Scratch teaches children 8 – 16 years to program their own interactive stories, games, and animations — and share their creations with others in the online community.
HP has curated a list of free online coding games for beginning coders. Learn about CSS, binary, and more through Minecraft, mazes, and other awesome puzzles. Thank you HP Tech Takes for this article "Become a Coding Genius: Coding Games for Beginners"

Some sailed across the Atlantic, others rocketed to the moon. Learn more about the lives and journeys of some of history's greatest explorers.
Research, Reference & Learning Resources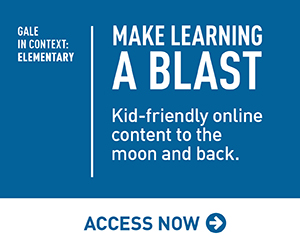 Gale in Context: Elementary, formerly "Kids InfoBits", is the perfect research and news tool for today's young learners. Our library's subscription makes the resource free to you, but means you'll have to enter your library card information to use it. It's an easy-to-use resource featuring age-appropriate, reliable, curriculum-related content. Its design helps kids explore information while increasing their comfort with database searching. 
PBS Kids Everything has games and activities based on the PBS shows that

you know and trust!
An online resource for students age 7 – 11 years with information covering many topics of interest for kids.

Teaching & Learning with The New York Times contains relevant current events articles, student opinion surveys and lesson plans for teachers.
The International Children's Digital Library (ICDL) is a large collection of online books and other informational resources available in a variety of languages. They strive to make books available internationally, so every child can read in their native language.
Ho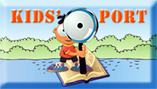 mework Help,
Learning Resources & more!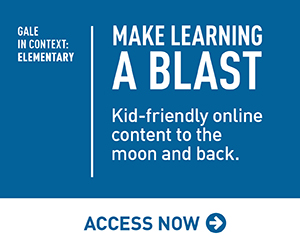 Gale in Context: Elementary, formerly "Kids InfoBits", is the perfect research and news tool for today's young learners. Our library's subscription makes the resource free to you, but means you'll have to enter your library card information to use it. It's an easy-to-use resource featuring age-appropriate, reliable, curriculum-related content. Its design helps kids explore information while increasing their comfort with database searching.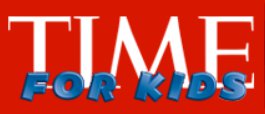 Time for Kids has current events, kid reporters, information about countries around the world and more.  This site is a resource which supports the Time for Kids Magazine, but some resources can be accessed without a subscription.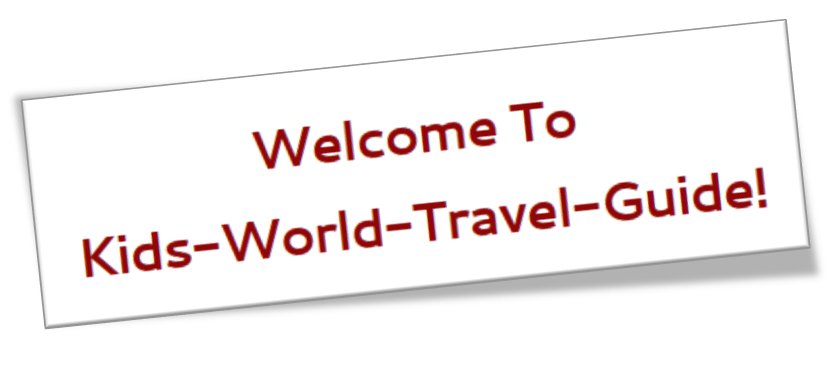 Kids World Travel Guide has been developed as a new and unique travel guide concept and e-learning platform. Children share their insights, stories about travels and geographical information about foreign countries in an effort to get children interested and involved in learning and sharing their knowledge about countries, people and cultures.
Universal Class is available to anyone with a library card, all for free. Looking for a new craft to do as a family? Looking for behavior management advice? Need continuing education for a teaching or homeschooling curriculum? Universal Class is for you!
Universal Class provides lifelong learning courses in over 30 subject areas, many of which offer continuing education units (CEUs).  More than 500 courses are available, and all are designed and led by professional instructors to build deeper understanding and mastery of subject matter. Universal Class includes videos, assignments, quizzes, tests, and options for social media interaction with other learners. Patrons may take multiple classes and learn at their own pace.