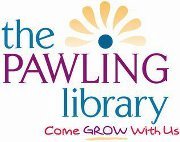 Welcome to the the Pawling Library's Leveled Reading List for chapter book readers. To find out what is available at your reading level, click the level link below. We've been hard at work adding more leveled books for you to pick from! 
Need help finding a good level?
Try our Leveled Book Chart!
Grade 2:   Level L     Level M
Grade 3:   Level N     Level O    Level P
Grade 4:   Level Q     Level R
Grade 5:   Level S     Level T
Grade 6:   Level U     Level V
Grade 7:   Level V     Level W
Grade 8:   Level X     Level Y
Grade 9+:     Level Z
Ana and Andrew: A Day at the Museum (Platt, Christine)
Ana and Andrew: A Snowy Day (Platt, Christine)
Cam Jansen Mysteries (The original series) (Adler, David A.)
First Day of School  (Adler, David A.)
Horrible Harry Series (Kline, Suzy)
Pee Wee Scouts Series  (Delton, Judy) – not available at Pawling Library
Rainbow Magic Series  (Meadows, Daisy) -very popular series with many books to choose from
Ricky Ricotta's Mighty Robot Adventures  (Pilkey, Dav) – only books 1-7 are currently leveled
Rm. 201 Series (Rogers, Kelly) (Some of the titles are level K)
Song Lee and the Hamster Hunt  (Kline, Suzy)
The Dragons of Blueland  (Gannett, Ruth Stiles)
The Princess in Black and the Hungry Bunny Horde  (Hale, Shannon and Dean Hale)
The Princess in Black and the Perfect Princess Party  (Hale, Shannon and Dean Hale)
The Tiara Club: Winter Wonderland  (French, Vivian)
The Tiara Club: Princess Lindsey and the Fluffy Guinea Pig  (French, Vivian)
The Tiara Club: Princess Sophia and the Prince's Party  (French, Vivian)
The Tiara Club: Princess Grace and the Golden Nightingale  (French, Vivian)
The Tiara Club: Princess Emily andThe Substitute Fairy  (French, Vivian)
The Tiara Club: Princess Zoe and the Wishing Spell  (French, Vivian)
The Tiara Club: Princess Sophia and the Sparkling Surprise  (French, Vivian)
The Tiara Club: Princess Georgia and the Shimmering Pearl  (French, Vivian)
The Tiara Club: Princess Alice and the Magical Mirror  (French, Vivian)
The Tiara Club: Princess Chloe and the Primrose Petticoats  (French, Vivian)
The Tiara Club: Princess Alice and the Glass Slipper  (French, Vivian)
The Tiara Club: Princess Charlotte and the Birthday Ball  (French, Vivian)
The Tiara Club: Princess Hannah and the Little Black Kitten  (French, Vivian)
Unicorn Diaries Series (Elliot, Rebecca)
What a Trip, Amber Brown  (Danziger, Paula)
13th Street Series (Bowles, David O.)
All-Star Fever  (Christopher, Matt)
Ana and Andrew: Dancing at Carnival (Platt, Christine)
Ana and Andrew: Summer in Savannah (Platt, Christine)
Arthur's Adventure Chapter Book Series (Krensky, Stephen)
Bailey School Kids Series  (Dadey, Debbie)
Ballet Bunnies series (Reddy, Swapna)
Berenstain Bears and the Galloping Ghost  (Berenstain, Jan & Stan)
Berenstain Bears and the Red-Handed Thief  (Berenstain, Jan & Stan)
Berenstain Bear Scouts Meet Bigpaw  (Berenstain, Jan & Stan)
Berenstain Bear Scouts and the Sinister Smoke Ring  (Berenstain, Jan & Stan)
Berenstain Bear Scouts and the Terrible Talking Termite  (Berenstain, Jan & Stan)
Berenstain Bears and the Big Date  (Berenstain, Jan & Stan)
Berenstain Bear Scouts and the Humongous Pumpkin  (Berenstain, Jan & Stan)
Centerfield Ballhawk  (Christopher, Matt)
Elmer and the Dragon  (Gannett, Ruth Stiles)
Flat Stanley  (Brown,Jeff)
Flat Stanley's Worldwide Adventures  (Brown, Jeff)
Freckle Juice  (Blume, Judy)
In the Dinosaur's Paw  (Giff, Patricia Reilly)
Invisible Stanley  (Brown, Jeff)
Ivy + Bean Series (Barrows, Annie)
Jigsaw Jones Mysteries (Preller, James)
Judy Moody Series (McDonald, Megan)
Judy Moody and Friends Series (McDonald, Megan)
Junie B., First Grader Series (Park, Barbara)
Junie B. Jones Series (Park, Barbara)
Katie Kazoo Switcheroo Series (Krulik, Nancy)
Lazy Lions, Lucky Lambs (Giff, Patricia Reilly)
Littles and the Big Storm (Peterson, John)
Littles Series (Peterson, John)
Lucky Baseball Bat (Christopher, Matt)
Magic Tree House: Lions at Lunchtime (Osborne,Mary Pope)
Magic Tree House: Viking Ships at Sunrise (Osborne,Mary Pope)
Magic Tree House: Afternoon on the Amazon (Osborne,Mary Pope)
Magic Tree House: Leprechaun in Late Winter (Osborne,Mary Pope)
Magic Tree House: A Perfect Time for Pandas (Osborne,Mary Pope)
Magic Tree House: Stallion by Starlight (Osborne,Mary Pope)
Magic Tree House: Tigers at Twilight (Osborne,Mary Pope)
Magic Tree House: Civil War on Sunday (Osborne,Mary Pope)
Magic Tree House: Hour of the Olympics (Osborne,Mary Pope)
Magic Tree House: The Knight at Dawn (Osborne,Mary Pope)
Magic Tree House: Christmas in Camelot (Osborne,Mary Pope)
Magic Tree House: Dingoes at Dinnertime (Osborne,Mary Pope)
Magic Tree House: Moonlight on the Magic Flute (Osborne,Mary Pope)
Magic Tree House: Twister on Tuesday (Osborne,Mary Pope)
Magic Tree House: Tonight on the Titanic (Osborne,Mary Pope)
Magic Tree House: Good Morning, Gorillas (Osborne,Mary Pope)
Magic Tree House: Stage Fright on a Summer Night (Osborne,Mary Pope)
Magic Tree House: Dolphins at Daybreak (Osborne,Mary Pope)
Magic Tree House: Polar Bears Past Bedtime (Osborne,Mary Pope)
Magic Tree House: Midnight on the Moon (Osborne,Mary Pope)
Magic Tree House: A Crazy Day with Cobras (Osborne,Mary Pope)
Magic Tree House: Abe Lincoln at Last! (Osborne,Mary Pope)
Magic Tree House: Dogs in the Dead of Night (Osborne,Mary Pope)
Magic Tree House: A Ghost Tale for Christmas Time (Osborne,Mary Pope)
Magic Tree House: Dinosaurs Before Dark (Osborne,Mary Pope)
Magic Tree House: Pirates Past Noon (Osborne,Mary Pope)
Magic Tree House: Season of the Sandstorms (Osborne,Mary Pope)
Magic Tree House: Ghost Town at Sundown (Osborne,Mary Pope)
Magic Tree House: Earthquake in the Early Morning (Osborne,Mary Pope)
Magic Tree House: Buffalo Before Breakfast (Osborne,Mary Pope)
Magic Tree House: Thanksgiving on Thursday (Osborne,Mary Pope)
Magic Tree House: Carnival at Candlelight (Osborne,Mary Pope)
Magic Tree House: Sunset of the Sabertooth (Osborne,Mary Pope)
Magic Tree House: Night of the Ninjas (Osborne,Mary Pope)
Magic Tree House: Revolutionary War on Wednesday (Osborne,Mary Pope)
Magic Tree House: Blizzard of the Blue Moon (Osborne,Mary Pope)
Magic Tree House: A Good Night for Ghosts (Osborne,Mary Pope)
Magic Tree House: Night of the New Magicians (Osborne,Mary Pope)
Magic Tree House: Dragon of the Red Dawn (Osborne,Mary Pope)
Magic Tree House: Monday with a Mad Genius (Osborne,Mary Pope)
Magic Tree House: Dark Day in the Deep Sea (Osborne,Mary Pope)
Sophie the Awesome (Bergen, Lara)
Sophie the Snoop (Bergen, Lara)
Sophie the Zillionaire (Bergen, Lara)
Sophie the Hero (Bergen, Lara)
Sophie the Daredevil (Bergen, Lara)
Sophie the Chatterbox (Bergen, Lara)
Sophie the Sweetheart (Bergen, Lara)
Stanley and the Magic Lamp (Brown, Jeff)
Stanley, Flat Again! (Brown, Jeff)
Stanley in Space (Brown, Jeff)
Stanley's Christmas Adventure (Brown, Jeff)
Stink Moody Series (McDonald, Megan)
The Bears on Hemlock Mountain (Dalgliesh, Alice)
The Invisible Dog (King-Smith, Dick)
A-Z Mysteries: Entire Series (Roy, Ron)
A-Z Mysteries: Super Edition Series (Roy, Ron)
Capital Mysteries: Entire Series (Roy, Ron)
Case of the Muttering Mummy (Hildick, E.W.)
Catwings Return (LeGuin, Ursula K.)
Catwings (LeGuin, Ursula K.)
Dragon Masters #3: Secret of the Water Dragon (West, Tracey)
Dragon Masters #4: Power of the Fire Dragon (West, Tracey)
Diary of an Ice Princess Series (Soontornvat, Christina)
Horrid Henry and the Soccer Friend (Simon, Francesca)
Horrid Henry (Simon, Francesca)
Invisible Stanley (Brown, Jeff)
January Joker (Roy, Ron)
Jenius: The Amazing Guinea Pig (King-Smith, Dick)
Layla and the Bots series (Fang, Vicky)
Magic Tree House: Haunted Castle on Hallows Eve (Osborne,Mary Pope)
Magic Tree House: Night of the Ninth Dragon (Osborne, Mary Pope)
Magic Tree House: Summer of the Sea Serpent (Osborne,Mary Pope)
Magic Tree House: Winter of the Ice Wizard (Osborne,Mary Pope)
My Father's Dragon (Gannett, Ruth Stiles)
The Notebook of Doom: Rise of the Balloon Goons (Cummings, Troy)
The Notebook of Doom: Day of the Night Crawlers (Cummings, Troy)
The Scarlet Dragon: The Kingdom of Wrenly 2 (Quinn, Jordan)
Snowball (Miles, Ellen)
The Chocolate Touch (Catling, Patrick Skene)
The Enormous Crocodile (Dahl, Roald)
The Light at Tern Rock (Sauer, Julia L.)
The Ghosts of Cougar Island (Parish, Peggy)
The Case of the Pop Star's Wedding (Mitchelhill, Barbara)
The Good, the Bad, and the Very Slimy (Stine, R.L.)
The Big Blueberry Barf-Off! (Stine, R.L.)
The Magic Finger (Dahl, Roald)
A Toad For Tuesday (Erickson, Russell E.)
Amber Brown is Not a Crayon (Danziger, Paula)
Amber Brown Wants Extra Credit (Danziger, Paula)
Amber Brown Sees Red (Danziger, Paula)
Amber Brown Goes Fourth (Danziger, Paula)
Baby-Sitters Club: Kristy and the Walking Disaster (Martin, Ann M.)
Baby-Sitters Club: Logan Likes Mary Anne! (Martin, Ann M.)
Baby-Sitters Club: Claudia and the Phantom Phone Calls (Martin, Ann M.)
Baby-Sitters Club: Dawn on the Coast (Martin, Ann M.)
Beezus and Ramona (Cleary, Beverly)
Boxcar Children Series (Warner, Gertrude Chandler)
Chocolate Fever (Smith, Robert Kimmel)
Dragon Masters #2: Saving the Sun Dragon (West, Tracey)
Dragon Masters #5: Song of the Poison Dragon (West, Tracey)
Eerie Elementary Series (Chabert, Jack)
Forever Amber Brown (Danziger, Paula)
Geronimo Stilton: Entire Series (Stilton, Geronimo)
Geronimo Stilton: Special Editions (Stilton, Geronimo)
Henry and the Paper Route (Cleary, Beverly)
Henry and Beezus (Cleary, Beverly)
I, Amber Brown (Danziger, Paula)
Jake Drake Bully Buster (Clements, Andrew)
Jessica Finch in Pig Trouble (McDonald, Megan)
Just Grace Series (Harper, Charise Mericle)
The Lost Stone: The Kingdom of Wrenly 1 (Quinn, Jordan)
Adventures of McBroom Series (Fleischman, Sid)
Meg Mackintosh (Landon, Lucinda)
Mindy Kim Series (Lee, Lyla)
My Weird School Series: Including all specials (Gutman, Dan)
Mouse and the Motorcycle (Cleary, Beverly)
Mrs. Piggle-Wiggle Treasury (MacDonald, Betty)
Pippi Longstocking (Lindgren, Astrid)
Pippi in the South Seas (Lindgren, Astrid)
Pony Pals: Give Me Back My Pony (Betancourt, Jeanne)
Pony Pals: A Pony in Trouble (Betancourt, Jeanne)
Pony Pals: I Want a Pony (Betancourt, Jeanne)
Ramona and Her Mother (Cleary, Beverly)
Ramona and Her Father (Cleary, Beverly)
Ramona Forever (Cleary, Beverly)
Ramona Quimby, Age 8 (Cleary, Beverly)
Ramona the Brave (Cleary, Beverly)
Ramona the Pest (Cleary, Beverly)
Ribsy (Cleary, Beverly)
Sable (Hesse, Karen)
Sea Monster: The Kingdom of Wrenly 3 (Quinn, Jordan)
Secrets of Droon: The Lost Empire of Koomba (Abbott, Tony)
Secrets of Droon: The Moon Scroll (Abbott, Tony)
Socks (Cleary, Beverly)
The Haunting of Derek Stone: Bayou Dogs (Abbott, Tony)
The Startling Story of the Stolen Statue (Abbott, Tony)
The Courage of Sarah Noble (Dalgliesh, Alice)
The Vicar of Nibbleswicke (Dahl, Roald)
The Haunting of Derek Stone: City of the Dead (Abbott, Tony)
Thea Stilton and the Blue Scarab Hunt (Geronimo Stilton Series)
Thea Stilton and the Mystery on the Orient Express (Geronimo Stilton Series)
Thea Stilton and the Prince's Emerald (Geronimo Stilton Series)
You Can't Eat Your Chicken Pox, Amber Brown (Danziger, Paula)
Amazing Magnetism (Magic School Bus Series)
Bad Kitty: Entire Series (Bruel, Nick)
B is for Betsy (Haywood, Carolyn)
Captain Underpants and the Big, Bad Battle of the Bionic Booger Boy, Part 1: The Night of the Nasty Nostril Nuggets (Pilkey, Dav)
Captain Underpants and the Big, Bad Battle of the Bionic Booger Boy, Part 2: The Revenge of the Ridiculous Robo-Boogers (Pilkey, Dav)
Captain Underpants and the Terrifying Return of Tippy Tinkletrousers (Pilkey, Dav)
Captain Underpants and the Preposterous Plight of the Purple Potty People (Pilkey, Dav)
Captain Underpants and the Attack of the Talking Toilets (Pilkey, Dav)
Captain Underpants and the Invasion of the Incredibly Naughty Cafeteria Ladies from Outer Space and the Subsequent Assault of the Equally Evil Lunchroom Zombie Nerds (Pilkey, Dav)
Captain Underpants and the Perilous Plot of Professor Poopypants (Pilkey, Dav)
Catcher with a Glass Arm (Christopher, Matt)
Dinosaur Detectives (Magic School Bus Series)
Dragon Masters #1: Rise of the Earth Dragon (West, Tracey)
Emily's Runaway Imagination (Cleary, Beverly)
Encyclopedia Brown, Entire Series (Sobol, Donald J.)
Expedition Down Under (Magic School Bus Series)
Fantastic Mr. Fox (Dahl, Roald)
Fractured Fairy Tales (Jacobs, A.J.)
George's Marvelous Medicine (Dahl, Roald)
Juana and Lucas (Medina, Juana)
Lacrosse Face-Off (Christopher, Matt)
Miracle at the Plate (Christopher, Matt)
My Mom the Pirate (French, Jackie)
The Notebook of Doom: Attack of the Shadow Smashers (Cummings, Troy)
The Questioneers Series (Beaty, Andrea)
Riding Freedom (Ryan, Pam Munoz)
Sideways Stories from Wayside School (Sachar, Louis)
Space Explorers (Magic School Bus Series)
Stone Fox (Gardiner, John Reynolds)
Super Fly (Doodler, Todd H.)
The Adventures of Captain Underpants (Pilkey, Dav)
The Battle for the Castle (Winthrop, Elizabeth)
The Best Friend Battle (Eyre, Lindsay)
The Giraffe and the Pelly and Me (Dahl, Roald)
The Hundred Dresses (Estes, Eleanor)
The Hundred Penny Box (Mathis, Sharon Bell)
The Kid Who Only Hit Homers (Christopher, Matt)
The Matchlock Gun (Edmonds, Walter D.)
The Search for the Missing Bones (Magic School Bus Series)
The Truth About Bats (Magic School Bus Series)
The Wild Whale Watch (Magic School Bus Series)
Time Warp Trio: Entire Series (Scieszka, Jon)
Wayside School is Falling Down (Sachar, Louis)
Wayside School Gets a Little Stronger (Sachar, Louis)
The Witch's Curse: The Kingdom of Wrenly 4 (Quinn, Jordan)

LEVEL Q
Aliens Ate My Homework (Coville, Bruce)
American Girl Books: Molly Mystery: Clues in the Shadows (American Girl Series)
American Girl Books: Samantha Mystery: The Cry of the Loon (American Girl Series)
American Girl Books: Felicity Mystery: Lady Margaret's Ghost (American Girl Series)
American Girl Books: Samantha Mystery: The Stolen Sapphire (American Girl Series)
American Girl History Mystery: Shadows in the Glasshouse (American Girl Series)
American Girl Books: Meet Addy (American Girl Series)
American Girl Books: Happy Birthday, Addy! (American Girl Series)
American Girl Books: Addy Saves the Day (American Girl Series)
American Girl Books: Addy Learns a Lesson (American Girl Series)
American Girl Books: Addy's Surprise (American Girl Series)
American Girl Books: Meet Caroline (American Girl Series)
American Girl Books: Caroline Takes a Chance (American Girl Series)
American Girl Books: Caroline's Secret Message (American Girl Series)
American Girl Books: Changes for Caroline (American Girl Series)
American Girl Books: Meet Cécile (American Girl Series)
American Girl Books: Troubles for Cécile (American Girl Series)
American Girl Books: Cécile's Gift (American Girl Series)
American Girl Books: Meet Marie-Grace (American Girl Series)
American Girl Books: Mary-Grace and the Orphans (American Girl Series)
American Girl Books: Meet Felicity (American Girl Series)
American Girl Books: Happy, Birthday, Felicity! (American Girl Series)
American Girl Books: Felicity Saves the Day (American Girl Series)
American Girl Books: Felicity's Surprise (American Girl Series)
American Girl Books: Changes for Felicity (American Girl Series)
American Girl Books: Very Funny, Elizabeth! (American Girl Series)
American Girl Books: Meet Josefina (American Girl Series)
American Girl Books: Josefina Learns a Lesson (American Girl Series)
American Girl Books: Josefina Saves the Day (American Girl Series)
American Girl Books: Josefina's Surprise (American Girl Series)
American Girl Books: Meet Julie (American Girl Series)
American Girl Books: Happy New Year, Julie (American Girl Series)
American Girl Books: Changes for Julie (American Girl Series)
American Girl Books: Good Luck, Ivy (American Girl Series)
American Girl Books: Meet Kaya (American Girl Series)
American Girl Books: Kaya's Escape (American Girl Series)
American Girl Books: Changes for Kaya (American Girl Series)
American Girl Books: Kaya's Hero (American Girl Series)
American Girl Books: Kaya and the Lone Dog (American Girl Series)
American Girl Books: Kaya Shows the Way (American Girl Series)
American Girl Books: Meet Kirsten (American Girl Series)
American Girl Books: Happy Birthday, Kirsten! (American Girl Series)
American Girl Books: Kirsten's Surprise (American Girl Series)
American Girl Books: Kirsten Learns a Lesson (American Girl Series)
American Girl Books: Kirsten Saves the Day (American Girl Series)
American Girl Books: Changes for Kirsten (American Girl Series)
American Girl Books: Meet Kit (American Girl Series)
American Girl Books: Happy Birthday, Kit! (American Girl Series)
American Girl Books: Kit's Surprise (American Girl Series)
American Girl Books: Kit Saves the Day (American Girl Series)
American Girl Books: Kit Learns a Lesson (American Girl Series)
American Girl Books: Changes for Kit (American Girl Series)
American Girl Books: Meet Molly (American Girl Series)
American Girl Books: Happy Birthday, Molly! (American Girl Series)
American Girl Books: Molly's Surprise (American Girl Series)
American Girl Books: Molly Saves the Day (American Girl Series)
American Girl Books: Molly Learns a Lesson (American Girl Series)
American Girl Books: Changes for Molly (American Girl Series)
American Girl Books: Meet Rebecca (American Girl Series)
American Girl Books: Rebecca to the Rescue (American Girl Series)
American Girl Books: Rebecca and Ana (American Girl Series)
American Girl Books: Candlelight for Rebecca (American Girl Series)
American Girl Books: Changes for Rebecca (American Girl Series)
American Girl Books: Meet Samantha (American Girl Series)
American Girl Books: Samantha's Surprise (American Girl Series)
American Girl Books: Samantha Saves the Day (American Girl Series)
American Girl Books: Samantha Learns a Lesson (American Girl Series)
American Girl Books: Changes for Samantha (American Girl Series)
American Girl Books: Nellie's Promise (American Girl Series)
American Girl Books: Chrissa (American Girl Series)
American Girl Books: Lindsey (American Girl Series)
American Girl Books: Mia (American Girl Series)
American Girl Books: Bravo, Mia! (American Girl Series)
American Girl Books: Nicki (American Girl Series)
Animal Ark: Entire Series (Baglio, Ben M.)
Bunnicula (Howe, James and Deborah)
Bunnicula Strikes Again! (Howe, James)
By the Shores of Silver Lake (Wilder, Laura Ingalls)
Cinnabar and the Island of Shadows (Sweet, J.H.)
Dear Mr. Henshaw (Cleary, Beverly)
Dolphin Diaries: Touching the Waves (Baglio, Ben M.)
Dolphin Diaries: Following the Rainbow (Baglio, Ben M.)
Dolphin Diaries: Under the Stars (Baglio, Ben M.)
Dolphin Diaries: Riding the Storm (Baglio, Ben M.)
Face-Off (Christopher, Matt)
Farmer Boy (Wilder, Laura Ingalls)
Firefly and the Quest of the Black Squirrel (Sweet, J.H.)
Fudge-A-Mania (Blume, Judy)
Ghosthunters and the Totally Moldy Baroness! (Funke, Cornelia)
Ghosthunters and the Muddy Monster of Doom! (Funke, Cornelia)
Ghosthunters and the Incredibly Revolting Ghost! (Funke, Cornelia)
I Survived Hurricane Katrina, 2005 (Tarshis, Lauren)
I Survived the Sinking of the Titanic, 1912 (Tarshis, Lauren)
James and the Giant Peach (Dahl, Roald)
Karate Kick (Christopher, Matt)
Little Town on the Prairie (Wilder, Laura Ingalls)
Little House on the Prairie (Wilder, Laura Ingalls)
Magic School Bus: Food Chain Frenzy (Capeci, Anne)
Marigold and the Feather of Hope (Sweet, J.H.)
Mimosa and the River of Wisdom (Sweet, J.H.)
Mr. Popper's Penguins (Atwater, Richard and Florence)
On the Banks of Plum Creek (Wilder, Laura Ingalls)
Periwinkle and the Cave of Courage (Sweet, J.H.)
Really Truly Ruthie (American Girl Series)
Soccer Hero (Christopher, Matt)
Spaceheadz #2 and #3 (Scieszka, Jon)
Spiderwort and the Princess of Haiku (Sweet, J.H.)
Superfudge (Blume, Judy)
Surprises According to Humphrey (Birney, Betty G.)
Tales of a Fourth Grade Nothing (Blume, Judy)
The World's Worst Fairy Godmother (Coville, Bruce)
The End of the Beginning (Avi)
The Long Winter (Wilder, Laura Ingalls)
There's a Boy in the Girl's Bathroom (Sachar, Louis)
Trouble According to Humphrey (Birney, Betty G.)
A Castle in the Attic (Winthrop, Elizabeth)
Babe the Gallant Pig (King-Smith, Dick)
Because of Winn-Dixie (DiCamillo, Kate)
Caddie Woodlawn (Brink, Carol Ryrie)
Calico Captive (Speare, Elizabeth George)
Charlie and the Chocolate Factory (Dahl, Roald)
Charlie and the Great Glass Elevator (Dahl, Roald)
Charlotte's Web (White, E.B.)
Clarice Bean Spells Trouble (Child, Lauren)
Double Fudge (Blume, Judy)
Dark-Thirty (McKissack, Patricia C.)
Family Under the Bridge, The (Carlson, Natalie Savage)
First Four Years (Wilder, Laura Ingalls)
Frindle (Clements, Andrew)
Hank Zipzer: Holy Enchilada! (Winkler, Henry)
Hank Zipzer: Niagara Falls, Or Does It? (Winkler, Henry)
Hank Zipzer: The Curtain Went Up, My Pants Fell Down (Winkler, Henry)
Hank Zipzer: Who Ordered this Baby? Definitely Not Me! (Winkler, Henry)
How to Eat Fried Worms (Rockwell, Thomas)
Indian in the Cupboard (Banks, Lynne Reid)
Jeremy Thatcher, Dragon Hatcher (Coville, Bruce)
Lost and Found (Clements, Andrew)
Maria, a Christmas Story (Taylor, Theodore)
Misty of Chincoteague (Henry, Marguerite)
Misty's Twilight (Henry, Marguerite)
More Perfect than the Moon (MacLachlan, Patricia)
Night Fairy (Schlitz, Laura Amy)
Otherwise Known as Shelia the Great (Blume, Judy)
Return of the Indian (Banks, Lynne Reid)
Rules (Lord, Cynthia)
Sarah, Plain and Tall (MacLachlan, Patricia)
Sea Star (Henry, Marguerite)
Shadow Magic (Khan, Joshua)
Shiloh (Naylor, Phyllis Reynolds)
Skylark (MacLachlan, Patricia)
Stormy, Misty's Foal (Henry, Marguerite)
Stuart Little (White, E.B.)
The Landry News (Clements, Andrew)
The Last Holiday Concert (Clements, Andrew)
The Mystery of the Cupboard (Banks, Lynn Reid)
The Report Card (Clements, Andrew)
The School Story (Clements, Andrew)
The Witches (Dahl, Roald)
Trumpet of the Swan (White, E.B.)
Whipping Boy (Fleischman, Sid)
Young Fredle (Voigt, Cynthia)
Upside Down Magic 4: Dragon Overnight (Mlynowski, Sarah, Lauren Myracle, and Emily Jenkins)
Upside Down Magic 5: Weather or Not (Mlynowski, Sarah, Lauren Myracle, and Emily Jenkins)
Upside Down Magic 6: The Big Shrink (Mlynowski, Sarah, Lauren Myracle, and Emily Jenkins)
A Figure in the Shadows (Bellairs, John)
A Cricket in Times Square (Selden, George)
A Dog's Life (Martin, Ann M.)
A Little Princess (Burnett, Frances Hodgson)
Alice's Adventures in Wonderland (Carroll, Lewis)
Blister (Shreve, Susan)
Borrowers Afloat (Norton, Mary)
Borrowers (Norton, Mary)
Boys Against Girls (Naylor, Phyllis Reynolds)
Dirt Bike Runaway (Christopher, Matt)
Five Lives of Our Cat Zook (Rocklin, Joanne)
From the Mixed-Up Files of Mrs. Basil E. Frankweiler (Konigsburg, E.L.)
Great Gilly Hopkins (Paterson, Katherine)
I Can See You (Graves, Damien)
In the Year of the Boar and Jackie Robinson (Lord, Bette Bao)
Letters from Rifka (Hesse, Karen)
Lily's Crossing (Giff, Patricia Reilly)
Matilda (Dahl, Roald)
My Life as a Book (Tashjian, Janet)
Mysteries of Sherlock Holmes (Doyle, Sir Arthur Conan)
On My Honor (Bauer, Marion Dane)
One-Eyed Cat (Fox, Paula)
Out of my Mind (Draper, Sharon M.)
Room One (Clements, Andrew)
Rose (Webb, Holly)
Rose and the Lost Princess (Webb, Holly)
Space Pirates (Orme, David)
Strange Happenings (Avi)
The Cat Who Went to Heaven (Coatsworth, Elizabeth)
The Twits (Dahl, Roald)
The Janitor's Boy (Clements, Andrew)
The House with a Clock in its Walls (Bellairs, John)
The Treasure of Alpheus Winterborn (Bellairs, John)
The Missing 'Gator of Gumbo Limbo (George, Jean Craighead)
The Doll People (Martin, Ann M.)
The Mansion in the Mist (Bellairs, John)
The Cat Lady (Graves, Damien)
Thunder at Gettysburg (Gauch, Patricia Lee)
Understood Betsy (Fisher, Dorothy Canfield)
Upside Down Magic (Mlynowski, Sarah, Lauren Myracle, and Emily Jenkins)
Upside Down Magic 2: Sticks and Stones (Mlynowski, Sarah, Lauren Myracle, and Emily Jenkins)
Upside Down Magic 3: Showing Off (Mlynowski, Sarah, Lauren Myracle, and Emily Jenkins)
Upside Down Magic 7: Hide and Seek (Mlynowski, Sarah, Lauren Myracle, and Emily Jenkins)
 
A Week in the Woods (Clements, Andrew)
A Whole New Ballgame (Bildner, Phil)
Are You there God? It's Me, Margaret. (Blume, Judy)
Around the World in Eighty Days (Verne, Jules)
Babe and Me (Gutman, Dan)
Black Stallion (Farley, Walter and Steven)
Books of Elsewhere: The Shadows (West, Jacqueline)
Books of Elsewhere: Spellbound (West, Jacqueline)
Bridge to Teribithia (Paterson, Katherine)
Danny, the Champion of the World (Dahl, Roald)
Deep Down Popular (Stone, Phoebe)
Diary of a Wimpy Kid: Series (Kinney, Jeff)
Freedom Train (Coleman, Evelyn)
Great Brain Reforms (Fitzgerald, John D.)
Great Brain at the Academy (Fitzgerald, John D.)
Half Magic (Eager, Edward)
Harriet the Spy (Fitzhugh, Louise)
Hiding out at the Pancake Palace (Marino, Nan)
How to Break a Dragon's Heart (Cowell, Cressida)
How to Seize a Dragon's Jewel (Cowell, Cressida)
How to Steal a Dragon's Sword (Cowell, Cressida)
How to Ride a Dragon's Storm (Cowell, Cressida)
Invasion of the Road Weenies (Lubar, David)
Joey Pigza Loses Control (Gantos, Jack)
Knight's Castle (Eager, Edward)
Land of Stories: The Enchantress Returns (Colfer, Chris)
Land of Stories: A Grimm Warning (Colfer, Chris)
Love that Dog (Creech, Sharon)
Magic by the Lake (Eager, Edward)
Mickey and Me (Gutman, Dan)
Moo (Creech, Sharon)
My Brother Louis Measures Worms (Robinson, Barbara)
Odin's Ravens (Armstrong, K. L.)
Railway Children (Nesbit, E.)
Rain Reign (Martin, Ann M.)
Return of the Great Brain (Fitzgerald, John D.)
Ruby Redfort Look Into My Eyes (Child, Lauren.)
Sign of the Beaver (Speare, Elizabeth George)
Sing Down the Moon (O'Dell, Scott)
Sounder (Armstrong, William H.)
The Bombed House (Zucker, Jonny)
The Magician's Nephew (Lewis, C.S.)
The Lion, the Witch and the Wardrobe (Lewis, C.S.)
The Horse and His Boy (Lewis, C.S.)
Theodore Boone: Kid Lawyer (Grisham, John)
Time Garden (Eager, Edward)
The Titanic: An Interactive History Adventure (Temple, Bob)
Trouble-Maker (Clements, Andrew)
True…Sort of (Hannigan, Katherine)
Vulpes: The Red Fox (George, Jean Craighead)
Well-Wishers (Eager, Edward)
Where the Mountain Meets the Moon (Lin, Grace)
A Gathering of Days (Blos, Joan W.)
A Single Shard (Park, Linda Sue)
Animorphs: The Visitor (Applegate, K.A.)
Animorphs: The Encounter (Applegate, K.A.)
Animorphs: The Stranger (Applegate, K.A.)
Animorphs: The Forgotten (Applegate, K.A.)
Animorphs: The Invasion (Applegate, K.A.)
Animorphs: The Experiment (Applegate, K.A.)
Beacon Street Girls: Entire Series (Bryant, Annie)
The BFG (Dahl, Roald)
Book of Three (Alexander, Lloyd)
Confessions of a Former Bully (Ludwig, Trudy)
Charlie Bone and the Time Twister (Nimmo, Jenny)
Charlie Bone and the Castle of Mirrors (Nimmo, Jenny)
Charlie Bone and the Hidden King (Nimmo, Jenny)
Chitty Chitty Bang Bang: The Magical Car (Fleming, Ian)
Dovey Coe (Dowell, Frances O'Roark)
Dragon Slippers (George, Jessica Day)
Dragon Flight (George, Jessica Day)
Dragon Spear (George, Jessica Day)
Ella Enchanted (Levine, Gail Carson)
Ellis Island: An Interactive History Adventure (Raum, Elizabeth)
Extra Credit (Clements, Andrew)
The Fledgling (Langton, Jane)
Frightful's Mountain (George, Jean Craighead)
Ginger Pye (Estes, Eleanor)
The Girl Who Chased Away Sorrow: The Diary of Sarah Nita, a Navajo Girl (Dear America Series)
Gossip From the Girls' Room : A Blogtastic! Novel (Cooper, Rose)
Goosebumps Series (Stine, R.L.)
The Great Wheel (Lawson, Robert)
Hitty, Her First Hundred Years (Field, Rachel)
If You're Reading This, It's Too Late (Bosch, Pseudonymous)
The Journal of Wong Ming-Chung, a Chinese Miner, California, 1852 (Dear America Series)
Julie of the Wolves (George, Jean Craighead)
Julie (George, Jean Craighead)
Julie's Wolf Pack (George, Jean Craighead)
The Jungle Book (Kipling, Rudyard)
Keeper (Appelt, Kathi)
Land of Stories: The Wishing Spell (Colfer, Chris)
The Magician's Elephant (DiCamillo, Kate)
Midnight for Charlie Bone (Nimmo, Jenny)
The Miraculous Journey of Edward Tulane (DiCamillo, Kate)
My Side of the Mountain (George, Jean Craighead)
The Name of This Book is Secret (Bosch, Pseudonymous)
Night of the Twisters (Ruckman, Ivy)
Pandora Gets Heart (Hennesy, Carolyn)
Pandora Gets Jealous (Hennesy, Carolyn)
Pandora Gets Lazy (Hennesy, Carolyn)
Pandora Gets Vain (Hennesy, Carolyn)
Pandora Gets Greedy (Hennesy, Carolyn)
Pandora Gets Angry (Hennesy, Carolyn)
Pandora Gets Frightened 
(
Hennesy, Carolyn)
Ranger's Apprentice: The Lost Stories (Flanagan, John)
Regarding The Fountain (Klise, Kate)
Robin Hood (Creswick, Paul)
Say it ain't so (Berk, Josh)
Savvy (Law, Ingrid)
The Search for Delicious (Babbitt, Natalie)
The Sisters Grimm: The Fairy-Tale Detectives (Buckley, Michael)
Small as an Elephant (Jacobson, Jennifer Richard)
Standing in the Light (Dear America Novel) (Osborne, Mary Pope)
Tales of the Frog Princess: No Place for Magic (Baker, E.D.)
Tales of the Frog Princess: Dragon Kiss (Baker, E.D.)
Tales of the Wide-Awake Princess: Unlocking the Spell (Baker, E.D.)
Tales of the Frog Princess: The Dragon Princess (Baker, E.D.)
The Watsons Go to Birmingham- 1963 (Curtis, Christopher Paul)
The Winged Cat: A Tale of Ancient Egypt (Lattimore, Deborah Nourse)
The Wonderful Story of Henry Sugar (Dahl, Roald)
39 Clues: The Black Circle (39 Clues Series)
39 Clues: The Black Book of Buried Secrets (39 Clues Series)
39 Clues: The Maze of Bones (39 Clues Series)
39 Clues: One False Note (39 Clues Series)
39 Clues: The Sword Thief (39 Clues Series)
39 Clues: Beyond the Grave (39 Clues Series)
39 Clues: In too Deep (39 Clues Series)
39 Clues: The Viper's Nest (39 Clues Series)
39 Clues: A King's Ransom (39 Clues Series)
39 Clues: Trust No One (39 Clues Series)
39 Clues: Shatterproof (39 Clues Series)
39 Clues: The Dead of Night (39 Clues Series)
39 Clues: The Medusa Plot (39 Clues Series)
39 Clues: Vespers Rising (39 Clues Series)
39 Clues: Into the Gauntlet (39 Clues Series)
39 Clues: Storm Warning (39 Clues Series)
39 Clues: The Emperor's Code (39 Clues Series)
This Isn't What It Looks Like (Bosch, Pseudonymous)
This Book is Not Good For You (Bosch, Pseudonymous)
Unidentified Suburban Object (Jung, Mike)
Voyagers: Omega Rising (Book 3) (Carman, Patrick)
Warriors, Omen of the Stars: Sign of the Moon (Hunter, Erin)
Warriors, Omen of the Stars: Night Whispers (Hunter, Erin)
Warriors, Omen of the Stars: Fading Echoes (Hunter, Erin)
Warriors, Omen of the Stars: The Last Hope (Hunter, Erin)
Warriors, Power of Three: The Sight (Hunter, Erin)
Warriors, Power of Three: Outcast (Hunter, Erin)
Warriors, Power of Three: Long Shadows (Hunter, Erin)
Warriors, Power of Three: Eclipse (Hunter, Erin)
Warriors, Power of Three: Dark River (Hunter, Erin)
Warriors, Power of Three: Sunset (Hunter, Erin)
Warriors: Into the Wild (Hunter, Erin)
Warriors, The New Prophecy: Twilight (Hunter, Erin)
Warriors, The New Prophecy: Sunset (Hunter, Erin)
Warriors, The New Prophecy: Starlight (Hunter, Erin)
Warriors, The New Prophecy: Moonrise (Hunter, Erin)
Warriors, The New Prophecy: Midnight (Hunter, Erin)
Warriors, The New Prophecy: Dawn (Hunter, Erin)
Warriors: Rising Storm (Hunter, Erin)
Warriors: Forest of Secrets (Hunter, Erin)
Warriors: Fire and Ice (Hunter, Erin)
Warriors: The Darkest Hour (Hunter, Erin)
Warriors: A Dangerous Path (Hunter, Erin)
Who Really Killed Cock Robin? : An Ecological Mystery (George, Jean Craighead)
You Have to Stop This (Bosch, Pseudonymous)
13 Secrets (Harrison, Michelle)
A Series of Unfortunate Events: Entire Series (Snicket, Lemony)
A Swiftly Tilting Planet (L'Engle, Madeleine)
A Wind in the Doorth (L'Engle, Madeleine)
Alice in Wonderland (Carroll, Lewis)
The Attack on Pearl Harbor:An Interactive History Adventure (Lassieur, Allison)
The California Gold Rush: An Interactive History Adventure (Raum, Elizabeth)
Chained (Kelly, Lynne)
Chasing Redbird (Creech, Sharon)
The Civil War: An Interactive History Adventure (Doeden, Matt)
Color Me Dark (Dear America Series)
Crush: The Theory, Practice and Destructive Properties of Love (Paulsen, Gary)
Definitely Daphne Series (Charles, Tami)
Dangerous Waters: An Adventure on Titanic (Mone, Gregory)
Doll Bones (Black, Holly)
Esperanza Rising (Ryan, Pam Munoz)
Fairest (Levine, Gail Carson)
Flat Broke: The Theory, Practice and Destructive Properties of Greed (Paulsen, Gary)
Full of Beans (Holm, Jennifer L.)
Gabriel Finley and the Raven's Riddle (Hagen, George)
Guardians of Ga'Hoole Series (Lasky, Kathryn)
Harry Potter and the Chamber of Secrets (Rowling, J.K.)
Harry Potter and the Sorcerer's Stone (Rowling, J.K.)
Holes (Sachar, Louis)
Many Waters (L'Engle, Madeleine)
Mysterious Benedict Society and the Perilous Journey (Stewart, Trenton Lee)
NERDS: M is for Mama's Boy (Buckley, Michael)
NERDS: National Espionage, Rescue, and Defense Society (Buckley, Michael)
Notes from the Dog (Paulsen, Gary)
Nothing up my Sleeve (López, Diana)
On the Far Side of the Mountain (George, Jean Craighead)
Pictures of Hollis Woods (Giff, Patricia Reilly)
Raymie Nightingale (DiCamillo, Kate)
Roller Girl (Jaimeson, Victoria)
The Cay (Taylor, Theodore)
The Golden Goblet (McGraw, Eloise Jarvis)
The Incredible Journey (Burnford, Sheila)
The Journal of James Edmond Pease (Dear America Series)
The League of Unexceptional Children (Daneshvari, Gitty)
A Long Pitch Home (Lorenzi, Natalie Dias)
The Secret of Dreadwillow Carse (Farrey, Brian)
The Thief Lord (Funke, Cornelia)
Turtle in Paradise (Holm, Jennifer L.)
The Underground Railroad: An Interactive History Adventure (Lassieur, Allison)
Villainous (Cody, Matthew)
Westing Game (Raskin, Ellen)
Witches of Worm (Snyder, Zilpha Keatley)
Black Reckoning (Stephens, John)
Castle of Llyr (Alexander, Lloyd)
Chomp (Hiaasen, Carl)
The Civil Rights Movement: An Interactive History Adventure (Adamson, Heather)
Coraline (Gaimen, Neil)
Courage for Beginners (Harrington, Karen)
Crispin: At the Edge of the World (Avi)
Crispin: The Cross of Lead (Avi)
Elijah of Buxton (Curtis, Christopher Paul)
Emerald Atlas (Stephens, John)
Flush (Hiaasen, Carl)
Heart of a Samurai (Preus, Margi)
Hoot (Hiaasen, Carl)
Juniper Berry (Kozlowsky, M.P.)
Lemony Snicket: The Unauthorized Autobiography (Snicket, Lemony)
Maniac Magee (Spinelli, Jerry)
Missing May (Rylant, Cynthia)
Moccasin Trial (McGraw, Eloise Jarvis)
Mockingbird (Erskine, Kathryn)
Newbery Christmas (Newbery)
Phantom Tollbooth (Juster, Norton)
Red Pyramid (Riordan, Rick)
Roll of Thunder, Hear My Cry (Taylor, Mildred D.)
Scat (Hiaasen, Carl)
Stella by Starlight (Draper, Sharon M.)
Stowaway (Hesse, Karen)
The City of Ember (DuPrau, Jeanne)
The Goblin's Puzzle (Chilton, Andrew S.)
The Higher Power of Lucky (Patron, Susan)
The Imaginary (Harrold, A. F.)
The Invisible Man (Wells, H.G.)
The Journal of Douglas Allen Deeds (Dear America Series) (Philbrick, Rodman)
The Journal of Sean Sullivan (Dear America Series)
The Saturday Boy (Fleming, David)
Tuck Everlasting (Babbitt, Natalie)
Tunnels (Gordon, Roderick)
Walk Two Moons (Creech, Sharon)
When You Reach Me (Stead, Rebecca)
Witch of Blackbird Pond (Speare, Elizabeth)
Wonderstruck (Selznick, Brian)
World War II: An Interactive History Adventure (Raum, Elizabeth)
A Wrinkle in Time (L'Engle, Madeleine)
Young Fu of the Upper Yangtze (Lewis, Elizabeth Foreman)

LEVEL X
Chasing Secrets (Choldenko, Gennifer)
Egypt Game (Snyder, Zilpha Keatley)
A Girl Named Disaster (Farmer, Nancy)
The Great Trouble (Hopkinson, Deborah)
Homesick: My Own Story (Fritz, Jean)
Letters from a Slave Girl (Lyons, Mary E.)
National Velvet (Bagnold, Enid)
Out of the Dust (Hesse, Karen)
Paper Things (Jacobson, Jennifer Richard)
Peter Pan (Barrie, J.M)
Peter and the Starcatchers (Barry, Dave)
Princess of the Midnight Ball (George, Jessica Day)
Septimus Heap: Physik (Sage, Angie)
Septimus Heap: Darke (Sage, Angie)
Septimus Heap: Syren (Sage, Angie)
Septimus Heap: Flyte (Sage, Angie)
Septimus Heap: Queste (Sage, Angie)
The Black Pearl (O'Dell, Scott)
The Detective's Assistant (Hannigan, Katherine)
The Dragon of Trelian (Knudsen, Michelle)
The Galaxy Pirates Hunt for the Pyxis (Ferrarias, Zoe)
The High King (Alexander, Lloyd)
The Lions of Little Rock (Levine, Kristin)
The Little Prince (Saint-Exupery, Antoine de)
The Middle Ages: An Interactive History Adventure (Lassieur, Allison)
The Mostly True Adventures of Homer P. Figg (Philbrick, Rodman)
The Revolutionary War: An Interactive History Adventure (Raum, Elizabeth)
The Truth About Truman School (Butler, Dori Hillestad)
The Prophet of Yonwood (Duprau, Jeanne)
Wednesday Wars (Schmidt, Gary D.)
When the Butterflies Came (Little, Kimberley Griffiths)

LEVEL Y
Carry On, Mr. Bowditch (Latham, Jean Lee)
Evolution of Calpurnia Tate (Kelly, Jacqueline)
Dead End in Norvelt (Cooper, Susan)
Fireborn (Forward, Toby)
Ghost Hawk (Cooper, Susan)
Inquisitor's Apprentice (Moriarty, Chris)
Okay For Now (Schmidt, Gary D.)
Tentacles (Smith, Roland)
The Best Worst Thing (Lane, Kathleen)
The Call of the Wild (London, Jack)
The Cottage in the Woods (Coville, Katherine)
The Eye of Midnight (Brumbach, Andrew)
The Slave Dancer (Fox, Paula)
The Three Musketeers (Dumas, Alexandre)
The Time Fetch (Herrick, Amy)
Underneath (Appelt, Kathi)
What Came From the Stars (Schmidt, Gary D.)
White Fang (London, Jack)
Zebra Forest (Gewirtz, Adina Rishe)
LEVEL Z
Adventures of Huckleberry Finn (Twain, Mark)
Adventures of Tom Sawyer (Twain, Mark)
Agents of the Glass: A New Recruit (Beil, Michael P.)
Dracula (Stoker, Bram)
Gulliver's Travels (Swift, Jonathan)
Guys Read: Funny Business (Scieszka, Jon)
High Rhulain (Jacques, Brian)
Johnny Tremain (Forbes, Esther)
Little Women (Alcott, Louisa May)
Mossflower (Jacques, Brian)
Outcast of Red Wall (Jacques, Brian)
Rakkety Tam (Jacques, Brian)
Strange Case of Dr. Jekyll and Mr. Hyde (Stevenson, Robert Louis)
The War That Saved my Life (Bradley, Kimberly Brubaker)
The Witch's Boy (Barnhill, Kelly Regan)
Time Stoppers (Jones, Carrie)
Treasure Island (Stevenson, Robert Louis)
Trumpeter of Krakow (Kelly, Eric P.)
20,000 Leagues Under the Sea (Verne, Jules)
War of the Worlds (Sasaki, Chris)