Preparándonos para la universidad / Preparing for College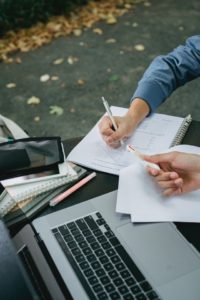 Martes 29 de Noviembre
7 -8 de la noche

Oprime el link para registrar Preparandonos para la universidad o contactar el cordinador de programs para adults, Donald en adult@pawlinglibrary.org
https://www.pawlingfreelibrary.org/event/preparandonos-para-la-universidad/2022-11-29/
En este taller padres y estudiantes latinos recibirán información importantísima con recursos del distrito escolar de Pawling para hacer la transición a  la universidad.
La biblioteca de Pawling está orgullosa de asociarse con Camino Al Éxito's Project for All.
Preparing for College
Tuesday, November 29
7-8 pm
Click the link below to register for Preparing for College or contact Donald, our Adult Program Coordinator, at adult@pawlinglibrary.org.
https://www.pawlingfreelibrary.org/event/preparandonos-para-la-universidad/2022-11-29/
In this workshop Latino parents and students will receive vital information along with resources from the Pawling Central School District to foster a smooth transition into college.
The Pawling Library is proud to be partnering with Camino Al Éxito's Project for All.
Photograph by Armin Rimoldi