Find links for our databases and online resources below. Use the number on the back of your library card to log in. Contact Brian at Director@PawlingLibrary.org or call us at 855 – 3444 if you have any questions.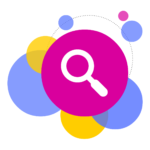 Universal Class
Home Access Database Guide
Learn A Language
Health Information
Career & Resume Resources
Business & Investment
News Articles
Historic Newspapers & Genealogy
State Library
---
Learn Something New With Universal Classes
Universal Classes
Continue your education and access up to 600 classes on a variety of topics.
Home Access Database Guide
Home Access Dutchess County Databases
This site offers a complete list of databases available to residents of Dutchess County and New York State.
---
Learn a Language

Mango Language Learning Software
Fun, interactive language lessons on your computer, smartphone or tablet, so you can learn a foreign language fast!
Mango languages gives you anytime, anywhere access to a fast, easy, effective language learning system that teaches real conversation skills for practical communication in over 45 foreign languages and 15 English as a Second Language courses.

Duolingo is a free language training program you can use to learn over 20 different languages.  Everyone learns in different ways. For the first time in history, we can analyze how millions of people learn at once to create the most effective educational system possible and tailor it to each student.  Duolingo's ultimate goal is to give everyone access to a private language tutor experience through technology.
---
Health Information
MedlinePlus
Comprehensive source of health and wellness information from the National Library of Medicine at the National Institutes of Health; has many features, including medical encyclopedia and dictionary, current news, & interactive tutorials and surgery videos.
---
Career & Resume Resources

JobNow
Resume, job search, and interview help including live one-on-one help and expert resume analysis within 24 hours from the Resume Lab.
---
Business and Investment

Business Insights Essentials
Contains over 3,900 magazines and journals, nearly 25,000 industry reports, nearly 11,000 company histories and nearly 500,000 company profiles. Easy access to in-depth information on U.S. and international businesses, industries and products.
Easily research companies, industries and business topics in the context of timely news and reports (See Company Finder).
Instantly analyze and compare financial and statistical data with interactive charting tools (See Interactive Comparison Charts).
Utilize data from Gale staple publications, including International Directory of Company Histories, Market Share Reporter, Business Rankings Annual, Encyclopedia of American Industries and many others.
Access company profiles and industry rankings, as well as brand and product information (See Industries).
Access SWOT reports, financial analysis tools, business associations, investment reports and market research reports.

EDGAR Database (Securities & Exchange Commision)
Official SEC (Securities and Exchange Commission) documents such as Form 10-K, 10-Q, Proxy statements, registration statements, and merger and acquisition documents.*Be sure to look at the DEF14A (Proxy) statements and the Management Discussion and Analysis sections of Form 10-k, Form 10-Q for insights into management.
---
News Articles

New York Times Newspaper Articles Database
Full access to the New York Times articles and content from 1985 to today.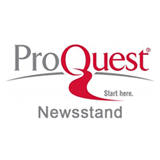 Proquest Newstand
Contains over 85 Gannett newspapers, featuring 6 New York newspapers including the Poughkeepsie Journal with access to articles and content from Nov 29, 2002 to today.
---
History & Genealogy
Historic Pawling Newspapers
The Patterson News, The Pawling-Patterson News, and The Pawling Chronicle
The following files have been adapted from an earlier digitization effort by the Fulton History Old New York State Historical Newspapers Project. These files have been saved as high resolution PDF's which makes them easy to search for keywords and dates using the Edit-Find Tool available in Adobe Reader and most programs. The large files, however, may take a few minutes to download. Contact us at the library if you need any help.
Pawling NY Journal August 1 1889 – March 31 1892
Pawling NY Alliance May 28 1891 – July 23 1891
Pawling NY Chronicle Supplement December 20 1895 – July 28 1933
Pawling NY Patterson News Chronicle 0 – April 19 1919 – July 26 1924
Pawling NY Patterson News Chronicle 1 – February 9 1924 – July 25 1925
Pawling NY Patterson News Chronicle 2 – February 24 1922 – Dec 27 1929
Pawling NY Patterson News Chronicle 3 – October 9 1925 – December 3 1927
Pawling NY Patterson News Chronicle 3.5 – October 10 1925 December 2 1927
Pawling NY Patterson News Chronicle 4 – January 7 1928 – June 1 1929
Pawling NY Patterson News Chronicle 5 – December 29 1928 – January 2 1936
Pawling NY Patterson News Chronicle 6 – January 5 1929 – December 26 1931
Pawling NY Patterson News Chronicle 7 – June 18 1929 – March 8 1931
Pawling NY Patterson News Chronicle 9 – January 2 1932 – October 4 1934
Pawling NY Patterson News Chronicle 10 – July 28 1933 – December 29 1935
Pawling NY Patterson News Chronicle 11 – September 8 1933 March 1 1935
Pawling NY Patterson News Chronicle 12 – October 11 1934 -July 29 1937
Pawling NY Patterson News Chronicle 13 – March 8 1935 – March 25 1937
Pawling NY Patterson News Chronicle 15 – July 3 1941 – August 14 1947
Pawling NY Patterson News Chronicle 16 – March 30 1944 – December 25 1947
Pawling NY Patterson News Chronicle 17 – January 13 1948 – May 5 1949
Pawling NY Patterson News Chronicle 18 – May 12 1949 – July 10 1952
Pawling NY Patterson News Chronicle 19 – January 13 1955 – March 8 1956
HRVH Historical Newspapers
The Hudson River Valley Heritage Newspaper database provides access to digitized copies of historical newspapers from the Hudson River Valley region of New York State from 1831 to 2011.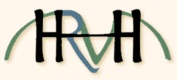 Hudson River Valley Heritage
HRVH provides access to historical materials from digital collections contributed by colleges, libraries, archives, historical societies, museums and cultural organizations in the Hudson Valley. You can find digital copies of artifacts from the Hudson Valley like books, pictures, photos, documents, postcards, paintings, and more covering a period from 1875 to 1996.
See the Dutchess County Home Access Page for History and Genealogical Resources.
---
State Library
NOVELny



The New York Online Virtual Electronic Library is a  collection of databases and electronic resources made available to all New York residents.