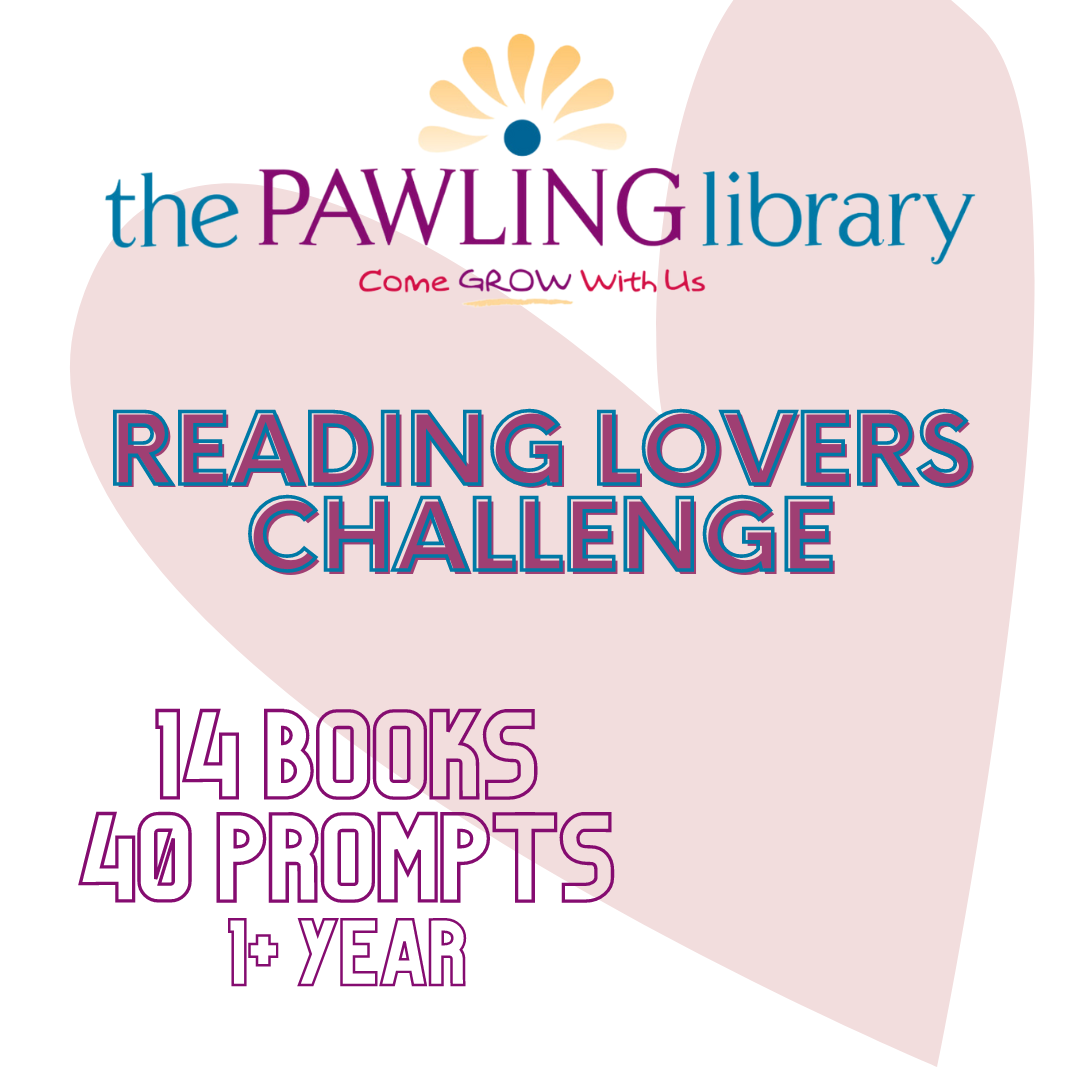 Get your Challenge Booklet!
Joining from home?Stop by the library circulation desk to pick up a challenge booklet starting February 1 or print one out from home!
There are different booklets for kids, teens, and adults. Each booklet features 35 - 40 different age appropriate prompts to pick from. Pick 14 to complete as you read over the year and you'll have completed the challenge! Each title you read can apply to one prompt.
We know there's no one right way to read, so audiobooks and eBooks count too! Participating with kids or as a family? Books read aloud to young children and developing readers are also valid.
Think you've got what it takes? Pick up your booklet from the library or download the booklet from the tabs to the left and join the challenge. Please complete our online registration form if you print your booklet at home.
Challenge Prompt Examples
Take a sneak peek at some of the 35-40 suggested prompts each booklet contains. There's so many great options, we bet you can complete more than 14 and complete the challenge.
Not all prompts are listed here. Prompts vary by age group.
Kids
Read book with a magical creature character.
Teens
Read a book retelling a myth.
Adults
Read a classic book that you have never read.
Read a book with two best friends.
Read a book based on a real person.
Read a book you'd be embarrassed to admit you are
reading.
Read a book about nature or a book where the story is set outside.
Read or listen to a book downloaded from Libby or Hoopla.
Read the first book in a series.