COME TOGETHER PAWLING / Online Program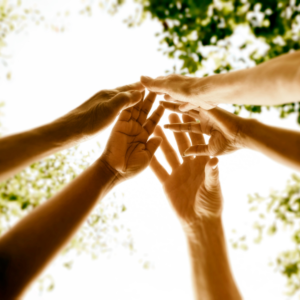 Monday, February 6
7-8 pm
Click the link below to register for COME TOGETHER PAWLING or contact Donald, our Adult Program Coordinator, at adult@pawlinglibrary.org.
https://www.pawlingfreelibrary.org/event/come-together-pawling-online-program-7/2023-02-06/
Each month, in a respectful and open environment, we'll explore a new topic led by a different community leader.
At the start of the program, we'll be watching a 15-minute TED TALKS video, entitled Why people believe they can't draw with Graham Shaw.
Following the viewing, we'll open up a group discussion led by Courtney Puckett.
NOTE: Participants should have sheets of paper and a marker or pencil for this program.
Our wellness as individuals and as a community depends on continued sharing, support and conversation in times of celebration as well as in times of conflict.
Come Together and join us in fostering deeper conversations, listening to disparate experiences and points of view in the realm of challenging contexts. The opinions expressed by the video presenter, conversation facilitator, and program participants are welcomed for the purpose of fostering discussion and reflection, but are not intended to represent the views of the Pawling Free Library.
We understand that these conversations could be difficult to have, and believe that by coming together to find the willingness to listen and learn, we can aspire to create a stronger Pawling, where ALL community members feel safe, welcome and represented.
This program is being provided through a partnership with the Pawling Library and Pawling Yoga & Wellness. https://pawlingyogawellness.org
About our presenter: Courtney Puckett is a Hudson Valley based visual artist and educator whose work integrates both theories and methodologies of fine art and craft. She has an extensive exhibition record, participated in many artist residencies, received numerous grants, and maintained an active studio practice for twenty years. She earned a BFA from the Maryland Institute College of Art, MFA from Hunter College, and studied in Aix-en-Provence, France, Glasgow School of Art, Scotland, and at the University of New Mexico. Puckett is an Instructor of Art at Northwestern Connecticut Community College and has taught at Pratt, Parsons School of Design, and the Fashion Institute of Technology. She runs the backyard art space White Rock Center for Sculptural Arts with her artist-musician husband Colin O'Con and their rescue dog Penelope.