Theater in the last 100 years: Love Letters by A.R. Gurney / Online Program
Performance by Roger Hendricks Simon and Marian Grudko
Friday, May 6
7:00-8:30 pm
Click the link below to register for Love Letters or contact Donald, our Adult Program Coordinator, at adult@pawlinglibrary.org.
https://www.pawlingfreelibrary.org/event/theater-in-the-last-100-years-love-letters-by-a-r-gurney-online-program/2022-05-06/
In honor of the Pawling Library's centennial celebration, we look at dramatic fiction written within the last 100 years.
Roger Hendricks Simon and Marian Grudko perform Love Letters, a sweetly moving play for two actors by A.R. Gurney.
An interactive discussion will follow the performance, examining the changes in theater over the last 100 years, from the time the library was built through the debut of Love Letters in 1989 and into the present day.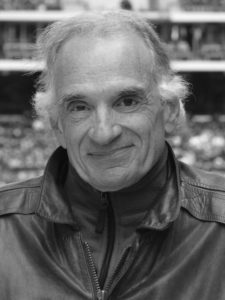 Roger Hendricks Simon is a founding member of the Yale Repertory Company, who went on to direct and act for Joe Papp's New York Shakespeare Festival, London's Royal Court Theatre, Edinburgh Festival, Lincoln Center, Brooklyn Academy of Music, La Mama, Roundabout, Los Angeles Theatre Center, PBS, BBC-TV, National Public Radio and many more. Elected to Notable Names in American Theatre, Roger directed international premieres by Tennessee Williams, Sam Shepard, David Hare, Terrence McNally, Lanford Wilson, and William Saroyan. He has directed John Lithgow, John Travolta, James Earl Jones, and James Woods, to name but a few. Roger is the founding artistic director for The Simon Studio in New York City.
Marian Grudko is the author of Lucinda Snowdrop and co-author of Claudine: A Fairy Tale for Exceptional Grownups, with T.A. Young. She is also a composer and storyteller. Her work can be seen on her YouTube channel and listened to at http://soundcloud.com