Monday Matinee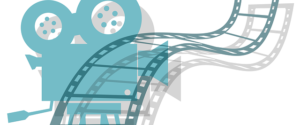 Monday, September 27
2-4 pm
Click the link below to register for Monday Matinee or contact Donald, our Adult Program Coordinator, at adult@pawlinglibrary.org.
https://www.pawlingfreelibrary.org/event/monday-matinee-97/2021-09-27/
This program will take place at Pawling Recreation
Movie: 12 Mighty Orphans
Stars: Luke Wilson & Martin Sheen
Drama
Rated: PG-13
Runtime: 1h 58min
NOTE: This afternoon movie presentation is for an adult audience.
The Pawling Library is proud to be partnering with Pawling Recreation.

Pawling Recreation
2 Lakeside Dr, Pawling NY 12564
845-855-1131
Email: recreation@pawling.org
https://pawlingrec.com/info/activities/program_details.aspx?ProgramID=30159