Meditation with Maria / Online Program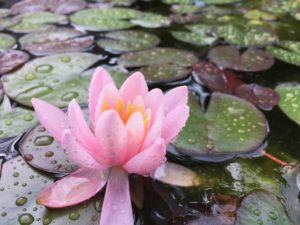 Wednesday, May 13
6:30-7:30 pm
This guided meditation, brought to us by the calming voice and words of Maria Polhemus, is intended to promote relaxation. Please join us for this soothing program to help you to release unwanted tension.
Wearing headphones or earbuds is recommended for this presentation.
NOTE: To participate in our online meditation, you must first register by emailing Donald at adult@pawlinglibrary.org and then follow the directions below. 
Before the day of the program, Donald will email you a link to the program with the date & time the program will take place.
On the day of the program, click on the link Donald sent a few minutes before the program begins. 
Download the free Zoom app onto your smartphone, tablet or computer. 
You will be placed in a virtual waiting room and Donald will admit you before the program begins.
Once you are admitted to the program, you will be able to see and hear everything going on in the presentation!
That's it!  It's very easy.