Intro to Calligraphy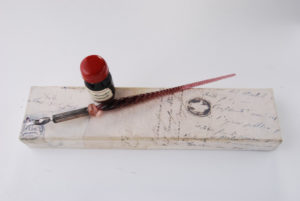 Presented by Anne Tascio
Wednesday, May 22
6:30-8:30 pm
Discover the elegant art of calligraphy. During this free introductory lecture and workshop, you'll have the opportunity to express your own unique lettering style.
Be inspired. Please join us for this fun and relaxing hands on event.
All art supplies will be provided.
Our presenter, artist Anne Tascio, teaches calligraphy at Bluestone Farm & Living Arts Center in Brewster NY.
Registration is required. Call the Pawling Library at 845-855-3444 to register or send an email to Donald at adult@pawlinglibrary.org.