Creating a Timeless Interior / Online Program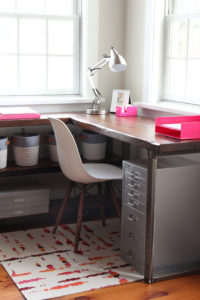 Tuesday, March 16
7-8 pm
Click the link below to register for Creating a Timeless Interior  or contact Donald, our Adult Program Coordinator, at adult@pawlinglibrary.org.
https://www.pawlingfreelibrary.org/event/reserved-for-program/2021-03-16/
Interior designer Allison Miller, of Allison Grace Design, will teach you how to design spaces that are current without being trendy.
We will also touch upon creating spaces to accommodate Working from Home and Remote Learning. 
Join me for this informative online experience!
About our presenter: Allison Miller has been working in the interior design industry for 20 years. After graduating from the University of Vermont with a degree in Art and Art History, her love of textiles drew her to interior design. She flourished as a window treatment and soft-goods designer and then went on to establish East Hill Design, a handbag company that utilized the unique fabrics she used in interior design. Allison then moved to California to further her design career and obtain a degree in Interior Design. While in California she worked as a designer and project manager for firms doing high-profile jobs such as the San Jose Institute of Contemporary Art, Nordic Natural's new headquarters, and private residences throughout Silicon Valley, Monterey, and the San Lucia Preserve in Carmel. Allison also became immersed in the green industry, managing the construction of the LEED certified Gaia Hotel & Spa and working as a designer for the first sustainable furnishings showroom in Northern California. Now located in the Hudson Valley of New York, Allison looks forward to sharing her experience and creativity with you.