COME TOGETHER PAWLING: Viewing of TED TALK video on How Trees Talk to Each Other and discussion / Online Program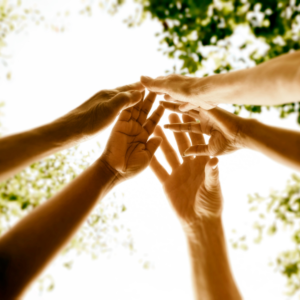 Monday, September 13
7-8 pm
Click the link below to register for COME TOGETHER PAWLING or contact Donald, our Adult Program Coordinator, at adult@pawlinglibrary.org.
https://www.pawlingfreelibrary.org/event/come-together-pawling-viewing-of-ted-talk-video-on-how-trees-talk-to-each-other-and-discussion-online-program/2021-09-13/
Each month, in a respectful and open environment, we'll explore a new topic led by a different community leader.
For September, the subject we'll be discussing is how trees communicate.
At the start of the program, we'll be watching an 18-minute TED TALKS video, entitled How Trees Talk to Each Other, with forest ecologist Suzanne Simard.
Following the viewing, we'll open up a group discussion led by Jay Erickson.
Our wellness as individuals and as a community depends on continued sharing, support and conversation in times of celebration as well as in times of conflict.
Come Together and join us in fostering deeper conversations, listening to disparate experiences and points of view in the realm of challenging context such as racism, sexism, bipartisanship, whiteness and social justice.
We understand that these conversations could be difficult to have, and believe that by coming together to find the willingness to listen and learn, we can aspire to create a stronger Pawling, where ALL community members feel safe, welcome and represented.
This program is being provided through a partnership with the Pawling Library and Pawling Yoga & Wellness. https://pawlingyogawellness.org
About our presenter: Jay Erickson has always found inspiration, wisdom and healing in the wild. He is a two-time graduate of the National Outdoor Leadership School, an avid homesteader and has led outdoor trips from the deserts of Utah to Patagonia. He is the host of a podcast called Wild Talk. https://www.wildtalkpodcast.com/
A certified extrovert, Jay loves being inspired by conversations with others and has found the best conversations happen when walking or sitting in a beautiful spot. He has also long harbored a dream of marrying his day job of working with leaders in the digital space and his love of the wild, sensing that magic and fruit for the collective awaits in that union. One conversation in particular led him to co-create Wild Talk: after a day in the desert with digital health leaders outside of Las Vegas at a conference, he and Emily sat down for dinner and one of those discussions with its own velocity and the seed was planted.
As a founding partner and Chief Innovation Officer of Modus, a digital agency based in New York, he has led product development for a wide range of clients including Gibson Guitars, Johnson & Johnson, Cleveland Clinic, Comcast and Coldwell Banker.
He has a keen interest in digital health after a tussle with metastatic cancer in 2013 during which he realized the patient and clinician experience needed an upgrade. He serves on the board of the non-profit NODE.Health and works with clients across the care continuum.
He lives in Pawling, NY with his wife and two daughters where he serves on the board of local farmer's market and the town planning board.