Arts Mid-Hudson: Information Session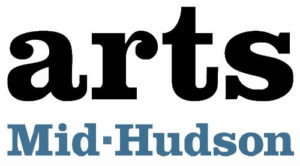 Thursday, October 11
1:00-3:00 pm
Funding Available: Dutchess, Orange & Ulster Counties
Over $100,000 Available.
*All artistic disciplines are eligible.
Funds support arts-related activities, which may include workshops, exhibits, performances, concerts, festivals, screenings, readings, cultural programming, artist-initiated projects, and public school arts residencies in Dutchess, Orange, and Ulster counties.
Do you have an idea for a projects? One of our priorities is supporting new programming.
Attend an information session (required to apply) or contact Arts Mid-Hudson directly to learn more about the program, how to develop a competitive proposal and what steps are needed to apply. See Arts Mid-Hudson's website for full guidelines, eligibility and more details.
Deadline: November 15, 2018
Info Sessions Begin: September 11, 2018
Full Information: www.artsmidhudson.org
THREE CATEGORIES
INDIVIDUAL ARTIST COMMISSIONS: Direct grants of $2,500 to select individual artists who propose to create new work. Can engage a particular community in the artist's creative process and/or presentation (NEW 2019).
PROJECT GRANTS: Funds up to $5,000 are available to support projects including exhibitions, workshop series, performances, festivals, screenings, readings, folk arts and more.
ARTS LEARNING GRANT: Funds up to $5,000 are available for sequential, skill-based workshops focused on the arts and artistic process. Projects can take place in-school during the school day or in after-school and community-based settings for groups of any age. Artists, cultural groups and nonprofit organizations may apply.
This grant program is made possible with funds from the Decentralization Program, a regrant program of the New York State Council on the Arts, with support of Governor Andrew M. Cuomo and the New York State Legislature, and administered by Arts Mid-Hudson.
Registration is required. To register please call the Pawling Library at 845-855-3444.