The Abominable Snow Monster: A Sculpting Workshop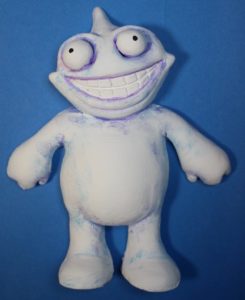 Two Sessions:
Friday, November 15 (Sculpting) & Friday, November 22 (Painting)
Time: 6:30-8:30 pm
He roars, he snarls, he growls…and smiles, too.
This is what an arctic monster does, also known as a Bumble.
At this free program we'll be sculpting & painting our own version of this famous kindhearted giant.
And don't forget, Bumbles bounce!
Children must be accompanied by a parent or guardian.
Age: 7 & up.
Registration is required. Call the Pawling Library at 845-855-3444 to register or send an email to Donald at adult@pawlinglibrary.org.