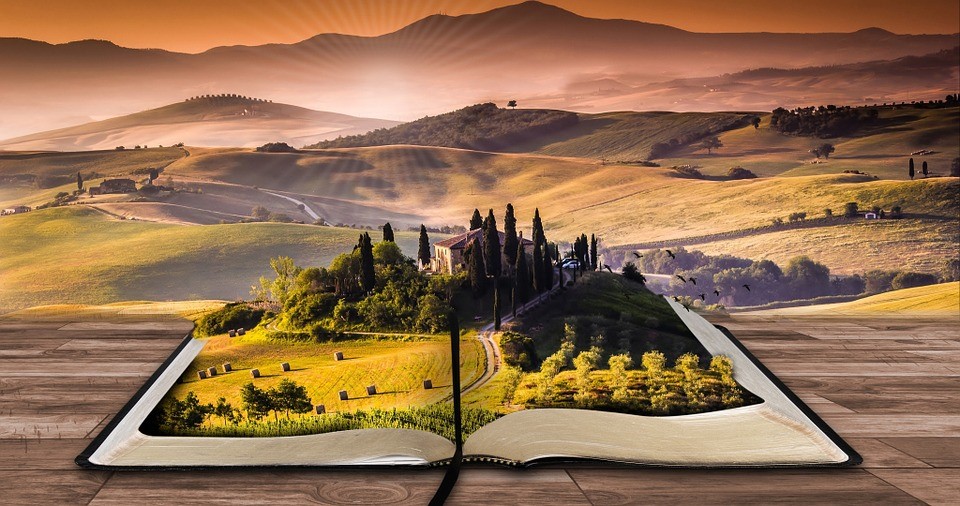 Middle School Battle of the Books 2018 
What is the Battle of the Books?
Battle of the Books is a fun competition between library communities. Participants read a selection of books and compete in an epic trivia battle against other teams.
Anyone entering 6th thru 9th grade in fall 2018 is eligible for the middle school team.
Joining the Battle of the Books requires a commitment to try to read all of the books before the date of the final battle, to try to attend all of the meetings, and to take your role as a team member seriously.
We will begin meeting in February for Middle School Battle of the Books Book Club, and team practices will begin in July.
When are team meetings for Battle of the Books?
Team meetings will be held on Wednesdays from 5:00-6:00 PM, from July 11 to August 15.
We will have practice battles as well:
July 26, 4:30-5:45, Pawling Library
August 9, 5:30-7:00, Patterson Library
August 30, 4:00-5:30, Mahopac Library
When and where is Battle of the Books?
The Middle School Battle will be on September 8th at Ulster County Community College. Team members must arrange their own transportation to the battle.
How do I sign up?
Come into the library and get a registration form at the front desk or download the form using the link below. Completed forms should be returned to Kate in person or by email at teen@pawlinglibrary.org
Please contact Kate at teen@pawlinglibrary.org or (845) 855-3444 with any questions.
The Books 2018 
Summerlost by Ally Condie
Realistic Fiction
A girl copes with grief after the death of her father and brother, while working at a Shakespeare Festival in her town.
Fablehaven by Brandon Mull
Fantasy
A brother and sister staying with their grandfather discover that his property is actually a sanctuary for magical creatures.
Jackaby by William Ritter
Fantasy, Paranormal Mystery
A young woman becomes the assistant to a detective who investigates the paranormal and helps him solve a murder.
MasterMinds by Gordon Korman
Science Fiction, Dystopia
A group of kids think they live in the perfect home town… until they discover that the town has a dark secret.
Ghost by Jason Reynolds
Realistic Fiction
A boy coping with a traumatic past joins the local track team.
Gracefully Grayson by Ami Polonsky
Realistic Fiction
Grayson grapples with the fact that "he" is a girl on the inside,  and is given a chance to express their true self when given the lead female role in a school play.
A Monster Calls by Patrick Ness
Fantasy, Magical Realism
A boy with a seriously ill mother is visited by an ancient monster who tells him a series of stories.
The Secret Keepers by Trenton Lee Stewart
Fantasy
A boy discovers an antique watch with a secret power, and is drawn into a dangerous adventure.
A Look Back: Information from last year's Battle of the Books, 2017
Middle School Battle of the Books
Final battle date: Saturday, September 16th 2017 at Dutchess County Community College.
The books:
The War That Saved My Life by Kimberly Brubaker Bradley
The Roar by Emma Clayton
A Tale Dark and Grimm by Adam Gidwitz
The Future of Us by Jay Asher and Carolyn Mackler
I am Princess X by Cherie Priest
The Lightning Queen by Laura Resau
Bruiser by Neal Shusterman
Heartbreak Messenger by Alexander Vance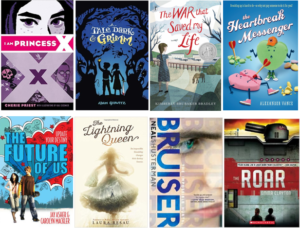 High School Battle of the Books
Final battle date: Saturday, August 19th at Poughkeepsie Day School
The books:
The Young Elites by Marie Lu
I Hunt Killers by Barry Lyga
I'll Give You the Sun by Jandy Nelson
Bone Gap by Laura Ruby
Noggin by John Corey Whaley
Anyone with questions is welcome to contact Kate at teen@pawlinglibrary.org