Fall Programs for Tweens & Teens
For grades 5 & up unless otherwise noted. All programs require registration. Registration is now open. For questions or for help registering, please contact Maureen McGrath, Young Adult Program Coordinator, at teen@pawlinglibrary.
The Great Stories Book Club
The Pawling Free Library has been selected as one of 58 libraries nationwide to take part in the Great Stories Club, a reading and discussion program for under-served teens. These competitive grants are offered by the American Library Association (ALA) with support from the National Endowment for the Humanities (NEH).
As part of the Great Stories Club, Maureen Meltzer-McGrath, Young Adult Program Coordinator will work with a small group of teens to read and discuss stories that explore questions of race, equity, identity and history. Bilingual book discussions will be led in partnership with Madelyn Ortiz of Camino al Éxito. Participants will receive copies of all the books to keep and Spanish language versions will be available when possible.
The first book will be The Poet X by Elizabeth Acevedo and it is available in English, Spanish and audio. Registrants will receive a copy of the book and a journal. This program is for age 13 and up. Registration is required.
Alternate Tuesdays, 4 pm 9/26; 10/10; 10/24; & 11/7
4 pm -- 5 pm
We'll play games together on the Library's account. Learn to build worlds and play this popular online game. The Library will set up a secure account for safe play during this program.  NOTE: This program is for grade 3 & up. Registration required.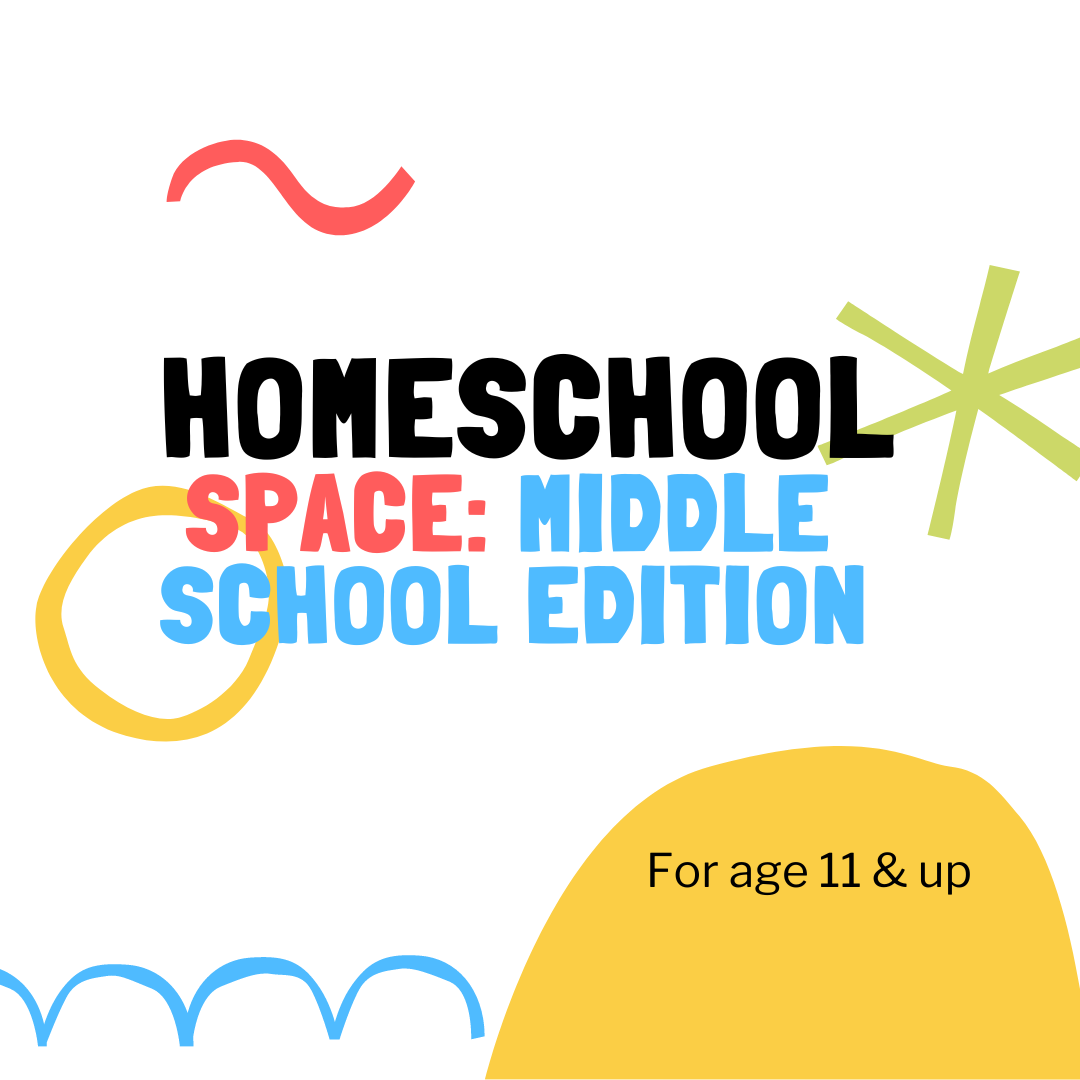 Thursdays, September 21, October 19, November 16
2:30 pm
Homeschool families are invited to this monthly meet-up specifically for middle school-age students. Each month, we will do different activities, details to be announced. Families are welcome to arrive early to spend time with the younger children who meet earlier in the afternoon. Registration is required
Fridays, October 6, November 10, December 8 & January 12
5 pm
Join us at the table as our dungeon master, Chris Fisher, guides six adventurers through a fantastical adventure using the Old School Essentials RPG system, a roleplaying game rules set that is a restatement of the original Dungeons and Dragons game from the 80's. Will you play a warrior?  A thief?  An elf?  A dwarf?  What sort of magical treasure will you discover in the forgotten caves and caverns?  Find out by joining us for this exciting monthly program for grades 5 & up! Space is limited and registration is required.
Friday,  October 13

4:00 pm – 5:30 pm
Create your own Zombie Barbie as we get into the Halloween spirit! We'll have old dolls for you to transform with paint, markers, glitter, and glue! For grade 5 & up  Additional Crafternoon dates: November 8th; December 1sts. Registration is required.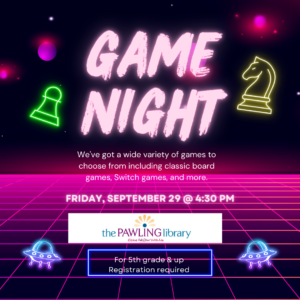 Friday, September 29
4:30 PM--6:30 PM

Join us for a fun evening of boards games and the Library's Nintendo Switch! Hang out with your friends and try a new game or two! For 5th grade and up. Registration required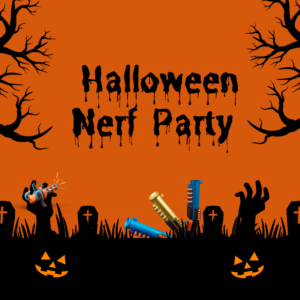 Friday, October 27
5:30 PM--7 PM

Have a blast at this spooky Nerf Battle while we celebrate Halloween! Look out for the ghosts, goblins and other creatures at our haunted library! The Library has a small collection of Nerf weapons and darts. Participants are welcome to bring their own. Come in costume! For 5th grade and up. Registration required.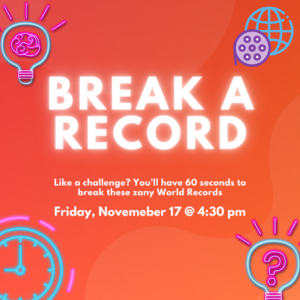 Friday November 17
 4: 30 PM--6:00 PM

Do you have what takes to beat these World Records? Compete against the clock to set some zany records like how much Jello you can eat with chopsticks in a minute? Or how many sticky notes you can stick to your face in 60 seconds? For 5th grade & up. Registration required.
The first meeting of the new season is Wednesday, September 20 at 5 pm. New members are invited to join us.
Volunteens is a year-round volunteer opportunity for ages 11 & up. The group meets twice a month to plan or work on service projects to benefit the Library and the Pawling community. Since the group started last fall, they have had a litter collection in the Village, learned about and helped to remove invasive plant species at Lake Side Park, wrapped all the books given as gifts during our annual visit with Santa & Mrs. Claus as well as helped at the party, assisted at a local ESL class, and created a Giving Tree to benefit the Dutchess SPCA. The group will have new projects in the new year and new members are welcome.

Meeting dates: The first and third Wednesday of each month at 5 pm to 6:30 pm. There may be additional dates depending on the project.

The Pawling Library is now a Volunteer Certification Organization through the Points of Light Organization. Volunteers who meet the required annual hours for their age group will be recognized with a letter from the President of the United States and possibly other awards. For more information about the Presidential Volunteer Award, please visit our volunteer page: https://www.pawlingfreelibrary.org/community-service/