Register for International Game Day 2014 @ the Pawling Library!
Join us for Pawling Library's 5th Annual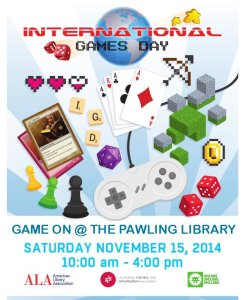 International Games Day
Saturday, Nov. 15, 2014

Come alone, bring a friend, bring the whole family!
It's a day of fun for everyone!
Fun games to play for the whole family from         10 am – 4 pm! (ages 2 years & up)

Come when you want…stay as long as you'd like!
Over 100 board games to choose from!
Wii games available to try all day long!
Exciting spotlight events at 11:00 am, 1:00 pm and 3:00 pm.
Students 9 years and older can test drive our new Minecraft Lab!
If you need more information or have questions,
please email our game day coordinators Nicole or Ms. Karen
Children up to 9 years of age must be accompanied by an adult!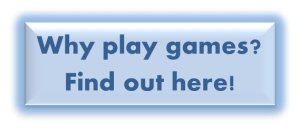 Call the library at 855-3444 and
REGISTER TODAY!