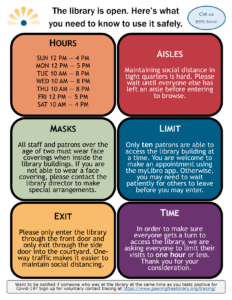 The library has adopted the following documents to guide its re-opening process:
How to Use the Library During Stage 5
Contactless Checkout Procedures
Pawling Library Re-Opening Safety Plan
The library will enter stage 5 of our re-opening protocols on September 8th.
As this is an evolving situation, these documents are subject to revision. As applicable, updated versions will be posted to this page.