An Olive Oil and Vinegar Tasting Seminar
Presented by The Blue Olive
Tuesday, June 13 / 7:00-8:30 pm
Join The Blue Olive for an informative demonstration about complementing meals using the incredible trio that is summer vegetables, extra virgin olive oils and balsamic vinegars.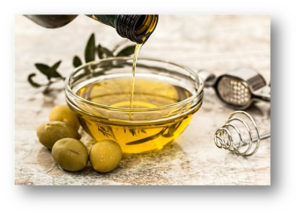 There are so many wonderful vegetables available locally each spring and summer, but we don't always know how to prepare them properly. This seminar and tasting will give you the know-how to apply basic olive oil and vinegar principles to even the most unlikely of veggies.
Program fee: $10.00.
Registration is required.
To register please contact the Pawling Library at 845-855-3444.