The next OverDrive Big Library Read is launching on March 17 with American Sniper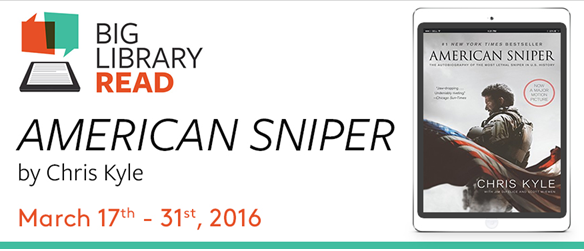 From March 17 – 31, American Sniper will be available for every patron that wishes to read it—no holds, no wait lists.
The title will be available for unlimited access on the MHLS Digital Download page at http://mhls.lib.overdrive.com/ between midday March 17 and midday March 31 for the duration of the lending period. There will also be a promotional spotlight at the top of the page.
By participating in the Big Library Read, we are joining a global movement of passionate readers and library patrons who support the availability of eBooks at libraries, and it's a great way to increase circulation.