New Yorkers for Clean Power / Online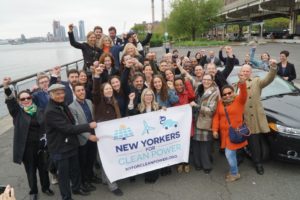 Presented by Arpitha Abraham, Michaela Ciovacco, and Elizabeth (Betta) Broad
Tuesday, October 13
7:00-8:00 pm
Click the link below to register for New Yorkers for Clean Power or contact Donald, our Adult Program Coordinator, at adult@pawlinglibrary.org.
https://www.pawlingfreelibrary.org/event/reserved-for-online-program-8/2020-10-13/
Please join us and learn about the renewable energy options which are available in New York State that you can take advantage of to help yourself, our country, and our world. New Yorkers for Clean Power (NYCP) is a statewide collaborative campaign to rapidly shift to a clean energy economy. Through education, advocacy and organizing, the campaign engages the public, local governments and businesses to advance a range of renewable energy, energy efficiency and clean transportation solutions. NYCP is focused on advancing solar, wind, energy efficiency, electric vehicles, renewable heating and cooling, as well as creating jobs in these industries for all communities in New York.
For additional information about New Yorkers for Clean Power please see the link below or call 607-222-3678. Thank you. https://nyforcleanpower.org