Graphic Novel Book Club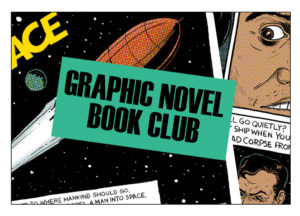 Tuesday, April 23
7:00-8:00 pm
The book club will be discussing Paper Girls 1, by Brian K. Vaughan.
The Graphic Novel Book Club is an adult book club that meets monthly to discuss comics and graphic novels. We will select from a wide variety of titles – indie and foreign comics to classic superhero storylines. Whether you are just getting into comics or a life-long reader, you'll find good conversation and something new to read.
Registration is required. Call the Pawling Library at 845-855-3444 to register or send an email to Donald at adult@pawlinglibrary.org.