Free Development Check Ups @ the Pawling Library
Development Check Ups can be scheduled at the Pawling Library on

These check ups are a FREE service to parents, grandparents and care givers with children ages 2 months to 5 years. This service offers another tool with which to measure your child's growth and success.  Read more about hit important service.
The Development Check Up* is completed one-on-one through a 45 minute session of play with your child and by talking with you. Be assured, your child will never leave your sight.  Immediately following the check up you will review your child's development in 5 areas:
Immediate results will let you know where your child is excelling and where you can step in and help. These check ups are completely confidential.  You will only provide your child's first name on the check up form.  Even if you do not have a specific concern about your child, you're welcome to come and check on their progress. You can gain information about your child's development and walk away with free activities.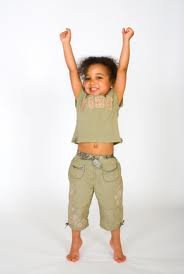 You can bring your child for a check up every 2 to 6 months, depending on their age. You don't need to bring anything–just you & your child! If you have any questions, please feel free to contact Ms. Karen by email or call the library at 855-3444.
To schedule an appointment please call
2-1-1 or 1-800-899-1479.