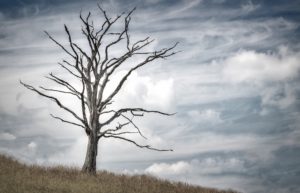 Friday, May 14
7-8 pm
For those who missed the celebrated performance of Roger Hendricks Simon and Marian Grudko in a theatrical reading of T. S.  Eliot's The Waste Land, please enjoy the presentation by clicking on the link below which was recorded on Friday, May 14, 2021. 
https://us02web.zoom.us/rec/share/hfZzkdxHSVbyWtWnqjjZ8722X_hbH9fgjKZELA67KngmqOQY6QhnmXQVEEhCZKZe.BdXB-o4qOR3mpqnu
Published in 1922, The Waste Land has widely been revered as one of the most important poems to emerge from this time period. It is brought to life in a performance by theater legend, actor, director Roger Hendricks Simon and  actress, author Marian Grudko. Following the show will be an interactive discussion.
Roger Hendricks Simon is a founding member of the Yale Repertory Company, who went on to direct and act for Joe Papp's New York Shakespeare Festival, London's Royal Court Theatre, Edinburgh Festival, Lincoln Center, Brooklyn Academy of Music, La Mama, Roundabout, Los Angeles Theatre Center, PBS, BBC-TV, National Public Radio and many more. Elected to Notable Names in American Theatre, Roger directed international premieres by Tennessee Williams, Sam Shepard, David Hare, Terrence McNally, Lanford Wilson, and William Saroyan. He has directed John Lithgow, John Travolta, James Earl Jones, and James Woods, to name but a few. Roger is the founding artistic director for The Simon Studio in New York City.
Marian Grudko is the author of Lucinda Snowdrop and co-author of Claudine: A Fairy Tale for Exceptional Grownups, with T.A. Young. She is also a composer and storyteller.  Her work can be seen on her YouTube channel and listened to at http://soundcloud.com.