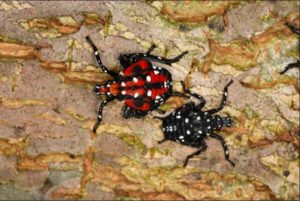 Wednesday, November 2
7-8 pm
Registration is required. You can register below or by contacting Donald, our Adult Program Coordinator, at adult@pawlinglibrary.org.
Become a Citizen Scientist!
Joyce Tomaselli from CCEDC will teach about the Spotted Lanternfly and what you can do to help stop its spread.
Spotted lanternfly (SLF) is an invasive pest that could impact New York's forests as well as the agricultural and tourism industries.
What to do:
Learn how to identify SLF.
If you visit other states with SLF, be sure to check all equipment and gear before leaving.
Destroy egg masses by scraping them into a bucket of hot, soapy water or a baggie/jar of hand sanitizer.
See it? Report it:
Take pictures of the insect, egg masses and/or infestation signs and note the location.
Email: spottedlanternfly@agriculture.ny.gov
More Info: https://www.dec.ny.gov/animals/113303.html
This program was made possible by Cornell Cooperative Extension Dutchess County.