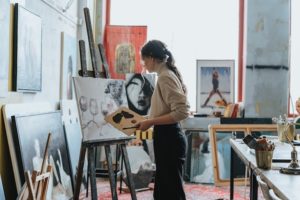 Tuesday, February 28
7-8 pm
Registration is required. Register below or contact Donald, our Adult Program Coordinator, at adult@pawlinglibrary.org.
Write a poem in response to a work of art - a painting, a sculpture, or a piece of music - whatever fans your creative soul. Bring your poem and the title of the work you chose to respond to. At the workshop, we will give three other examples of poetry written in response to paintings, as Donald shares the images on his screen.
About our presenter: Marian Grudko is the author of Lucinda Snowdrop and co-author of Claudine: A Fairy Tale for Exceptional Grownups, with T.A. Young. She is also a composer and storyteller. Her work can be seen on her YouTube channel and listened to at http://soundcloud.com