Dinner Table: Food and Conversation with Chef Peter Gobin / Online Program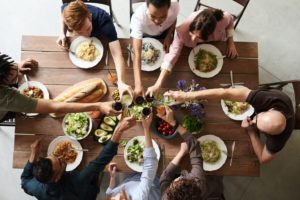 Friday, April 23
7-8 pm
Click the link below to register for Dinner Table or contact Donald, our Adult Program Coordinator, at adult@pawlinglibrary.org.
https://www.pawlingfreelibrary.org/event/reserved-for-program-2/2021-04-23/
Televised  cooking programs have never been more popular.
We love to eat, and to eat well.
Good food & good company always accompanies good conversation which is another reason for this unique program. 
Each month Chef Peter Gobin will be talking about our favorite subject: food, and preparing a new dish to delight you. 
Please join us for Dinner Table, to not only learn but to share your thoughts on your own special recipes & perhaps make new friends who, like yourself, love to cook!