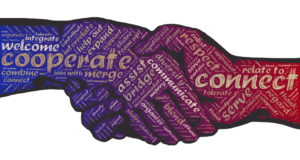 Volunteering with the Children's Department
Volunteering with kids at Pawling Library will look very different this summer. At this time, we are only able to take volunteers for our virtual Book Buddies program. Other opportunities to volunteer are available in the teen department, and we hope to again return have teens working and volunteering in other children's programs next summer.
The Pawling Library is looking for volunteers ages 11+ to virtually assist children with their reading comprehension and fluency. As a buddy, the volunteers help an elementary age child who is still learning to read. Volunteers serve as a reading mentor, demonstrating how to stay calm while reading and how to conquer reading difficulties. Buddies, within a larger group, work one on one with younger partners.
Application: https://forms.gle/KBtchue2uDdXQHfZ9
To begin the program on time, please apply by Sunday, June 28. Late applications welcome, though not guaranteed to be accepted. If you apply and do not hear from a library employee by July 1st, PLEASE CONTACT US!
Requirements: Volunteers must be available for the program, weekly on Mondays (7/6 – 8/15), 2:20-3:45 pm. Applicants who cannot attend at least three of the six scheduled classes will not be accepted, as consistency is a key part of serving as a mentor. Volunteers are expected to independently read alongside their buddy and be comfortable working with children. Intervention training on how to help their buddies be stronger readers will be provided, and volunteers are expected to complete the training independently before the first day of the program. The program will be held over Zoom, and both video and microphone access will be needed to participate. Interested applicants under 18 years old will need the electronic signature of a parent/guardian on this application in order to submit it.
Volunteer hours can be reported to other organizations (schools, churches, dojos, etc) at the conclusion of the summer.
The Pawling Library never shares your private information to outside organizations.
Thanks for your interest in volunteering with us! Your help is needed AND appreciated! Questions and concerns can be directed to Children's Program Coordinator, Neena McBaer at children@pawlinglibrary.org or 845-350-2771.
Leadership Interns: Unfortunately, we are not able to hire Leadership interns for this summer. We hope to offer these positions again next summer and greatly miss all our Leadership staff and volunteers from library summer programming.
Project Do Something
Upcoming meeting dates: Mondays, 6:00-8:00 (Contact Phil for exceptions, teen@pawlinglibrary.com)
Project Do Something is a community service organization that meets throughout the year to work on small but impact-full projects to better our community.
No registration is required. Feel free to bring yourself and your friends (ages 10 and up). Project Do Something is a great opportunity to hang out and have fun while completing community service.
Library Legions
Ages 12 and up. You make your hours!
Library Legions is a great way to build your resume or complete mandatory community service hours. Library Legions is a community service program in which teens make their own hours (up to two hours per week) and help library staff with a variety of tasks around the library, including helping find books, shelving books, organizing sections of the library, assisting in various projects, and keeping the library looking its best!
Anyone interested in more information should contact Phil at teen@pawlinglibrary.org. Signing up requires an application and a training day with Phil. You can download the application here: Library Legions Volunteer Application