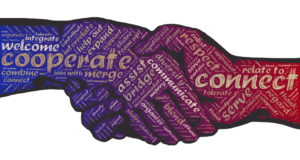 Project Do Something
Upcoming meeting dates: Mondays, 6:00-8:00 (Contact Phil for exceptions, teen@pawlinglibrary.com)
Project Do Something is a community service organization that meets throughout the year to work on small but impact-full projects to better our community.
No registration is required. Feel free to bring yourself and your friends (ages 10 and up). Project Do Something is a great opportunity to hang out and have fun while completing community service.
Library Legions
Ages 12 and up. You make your hours!
Library Legions is a great way to build your resume or complete mandatory community service hours. Library Legions is a community service program in which teens make their own hours (up to two hours per week) and help library staff with a variety of tasks around the library, including helping find books, shelving books, organizing sections of the library, assisting in various projects, and keeping the library looking its best!
Anyone interested in more information should contact Phil at teen@pawlinglibrary.org. Signing up requires an application and a training day with Phil. You can download the application here: Library Legions Volunteer Application
Children's Programs Volunteer Summer Interns
Summer 2020: Schedule varies, July 8- August 25
Our library runs summer programs for children 3-10, and we need lots of help to ensure they go smoothly! Summer Interns help children with arts and crafts, outdoor games, science (STEM) or reading activities, and help children stay safe and have fun! Activities are pre-planned and teens help children accomplish them. Interested in working one-on-one with kids? We also need volunteers for our Teen Buddy Book Club. Teen Buddies work one-on-one with a struggling younger reader, helping them feel supported while they read. Then, they help the child relax with a fun team activity. Volunteers for Teen Buddy Book Club must be 11 or older.
Volunteering with children's programs is by application only. Apply online here or stop by our front desk for an application.