We've just added a FUN Friday evening family story program
for families with children ages 3 years & up!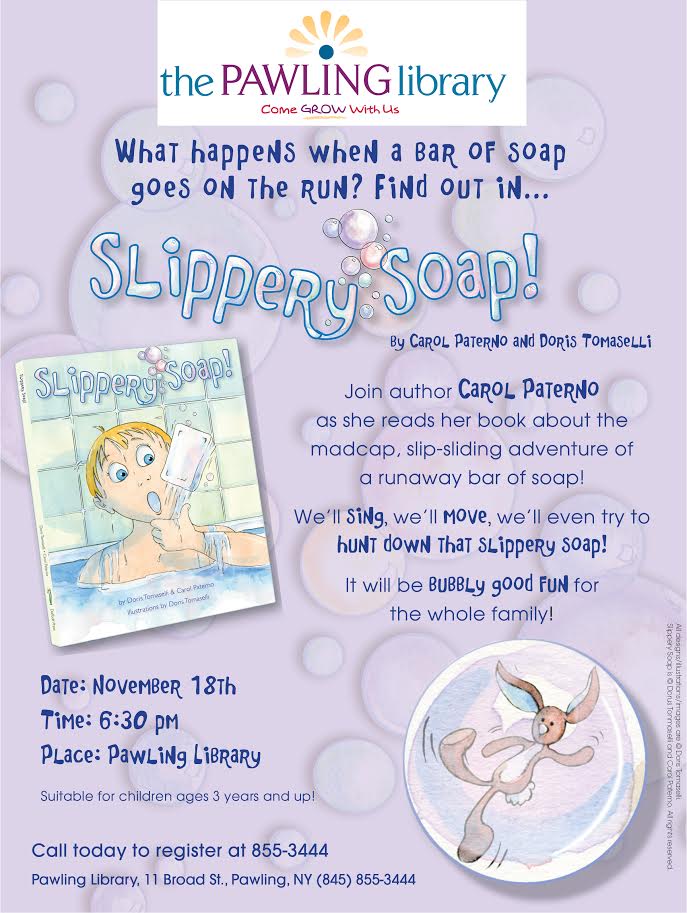 Children are welcome to come in their pajamas for easy bedtime. This bar of soap has one crazy adventure and you are welcome to join in on the fun on Friday, November 18th beginning at 6:30 pm. Just give us a call at 855-3444 to register or email Ms. Karen!