Dr. Seuss Read-Alikes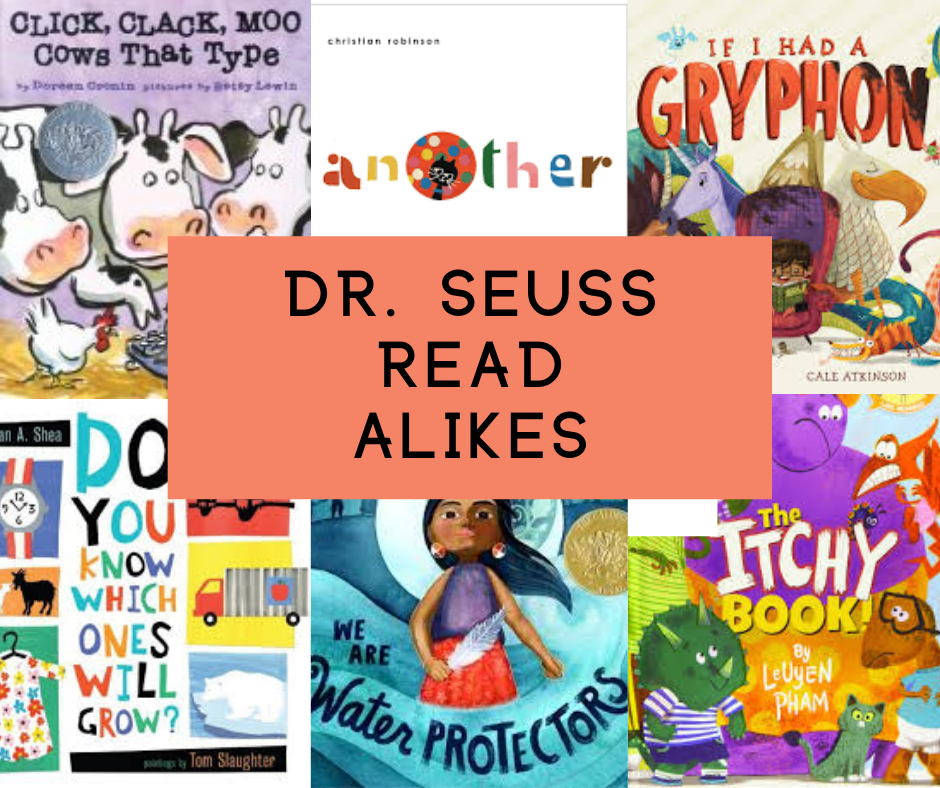 Dr. Seuss's classic picture books have inspired a new generation of artists and authors, whose works we think your family will love!
This list highlights books that rhyme, promote imagination and empathy, or get silly. Plus, all our picks feature illustrations that bring stories to life. Celebrate National Reading Month with a new adventure!
Click here to view our list: https://www.pawlingfreelibrary.org/wp-content/uploads/2021/03/Copy-of-Dr.-Seuss-Readalikes.pdf