Make a Charitable Contribution
Your donations are tax deductible, and go to support collection development, programming, and other projects at The Pawling Library.
Click here to make a safe and secure donation through PayPal

We thank you for your support!
Shop AmazonSmile
Support our local stores in Pawling first, but if you find yourself shopping in your PJ's, you can support your library while you do it!
You shop, Amazon gives.
How's it work?
Amazon will donate 0.5% of the price of your eligible AmazonSmile purchases to Pawling Free Library whenever you shop on AmazonSmile.
AmazonSmile is the same Amazon you know. Same products, same prices, same service.
Support your charitable organization by starting your shopping at smile.amazon.com.
Donate Books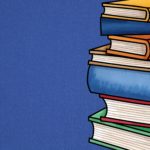 The Pawling Library Book Sale has grown to become a huge annual event. We are happy to accept donations of books and other materials for the book sale all year round. Please bring your donations to the library circulation desk any time we are open. If you are donating several boxes, please consider calling ahead so that we can schedule your drop-off at a time when the "Yellow House" annex next door to the library is available.
Please only bring books or other materials (CD's, tapes, puzzles) that are in salable condition. Library resources actually get diverted to dispose of things that can't be sold so if an item is too broken or dirty to sell please don't drop it off. Also, so sorry, but please, no more encyclopedias. We still have several, thanks. They take a huge amount of storage space and effort but, unfortunately, they don't sell.
Proceeds from the sale support collection development, programming, and other projects at The Pawling Library.
Volunteer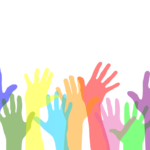 The Pawling Library runs with the work of our dedicated staff and help from the people in our great community.
There are opportunities for anyone who wants to help out at the library. Below are some examples of ways you can help out, but you're not limited to what we have below. If you have skills or interests you'd like to use to help out the library, let us know by calling us or emailing our Volunteer Coordinator, Tom Clemmons.
Click here for more info on Volunteering
Watch our promotional videos
Learn more about the library and why we need your support by visiting our YouTube Channel: https://www.youtube.com/channel/UC4raw02HDPN8HMvP5YlJx8w