Tails and Tales Summer Learning Challenge
Thank you to everyone who participated this summer! Big shoutout to the Kid's Team who won the team competition! Each child reader will receive an extra raffle ticket for our big prize raffle, as well as bragging rights! Kids are the best readers!
Plus, our library read over 33,000 minutes (550 hours) earning us the community prize; the marketplace learning center toy, which has been installed in the children's area! Can you find your name on the list of participants plaque located on the marketplace?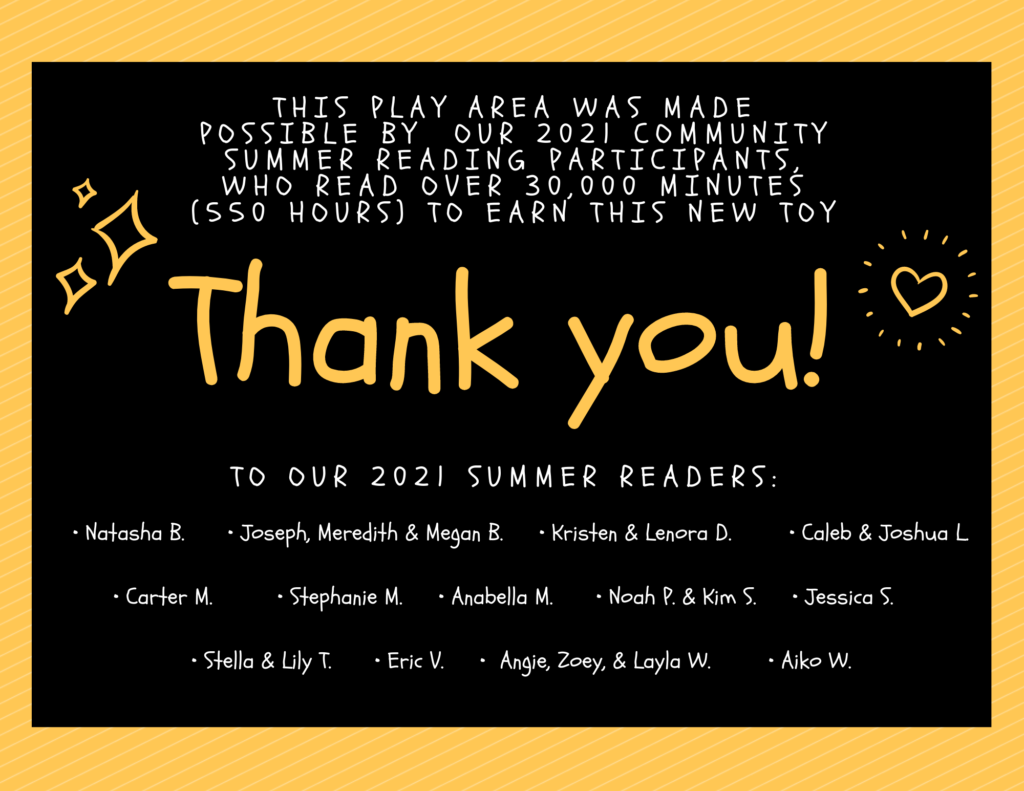 Level prizes can continue to be picked up, though time can no longer be logged. If you logged online or via a paper form, you can bring in your record to pick up your last prizes, though this will end soon!
The big prize raffle will be held on Saturday, 8/28, at our end of summer Wizard of Oz block party. Join us 12:30 – 3:00 PM at Lakeside Park for games, snacks, and fun. You do not have to be present to win a prize, but you will receive an extra summer reading raffle ticket for attending!