Community Resources: COVID-19
Community Resources: COVID-19
Life is changing fast nowadays, but there's resources to help those in need. This page includes information and links to resources in our community at the state, county, and local levels. Please contact us at children@pawlinglibrary.org if you are aware of additional services being offered to our community that are not listed here.
The Town of Pawling is working hard, updating their page constantly with up to date information for our community: https://pawling.org/community/emergency-notices.html
There are several institutions to look towards with factual, up to date health information on COVID-19. Visit our page "Finding Reliable Health Information During a Pandemic" for these resources.
In general, the Center for Disease Control (https://www.cdc.gov/coronavirus/2019-nCoV/summary.html and  Dutchess County Department of Behavioral & Community Health (https://www.dutchessny.gov/Departments/DBCH/2019-Novel-Coronavirus.htm) offer high quality information.
List of Local Resources: The Pawling School District has compiled a list of local resources and services available for those in need, of meals, toiletries, legal advice, and more. Access it here.
¿Hablas español? Se puede encontrar información sobre los recursos y programas para la familia del condado de Dutchess aqui.
---
Student Meals:
Breakfast and Lunch is available from the Pawling Central School District (PCDS).  PCSD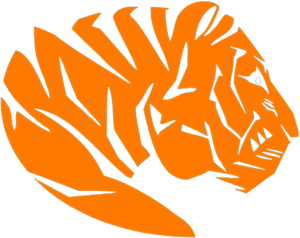 students and/or siblings 18 years old or younger, living in a household with a Pawling district student, can sign up to get breakfast and lunch meals each day.
Visit https://www.pawlingschools.org/food_services to sign up and see distribution sites. Call 845-855-4605 for assistance.
¿Hablas español?  Tenemos informacion a la comida por Pawling niños y estudiantes: aqui
Free Local Food:
Need help getting food? Contact one of these local Food Pantries or partners for assistance.
Pawling Resource Center: 845-855-3459


Hours: M-F from 10am-4pm and Saturday from 10am – 3pm They deliver! Call for information.

Pawling United Methodist Church: 845-855-5350


Wednesday meal delivery: Their weekly Wednesday free community dinners are now being delivered. Call and leave a message–they check the voicemail regularly.

Brewster Community Food Pantry: 914-649-8002; 845-279-7587


Hours: Tuesday, 10:00 am -12:00 pm, Thursday, 1:00-3:00 pm
Delivery for Seniors and Homebound Residents
Whenever possible, it is best for seniors to maintain social distancing procedures. This can be difficult in places like grocery stores and pharmacies. If you are homebound or a senior who does not want to go out in public during COVID-19, contact the Pawling Resource Center. They can go shopping and set up home delivery for those in need at no cost. The Pawling Resource Center will deliver food to Pawling residents from the Food Pantry for free. If you need to food shop and cannot leave home, the PRC will provide a volunteer who will call you, take your food order, and shop for you and deliver to your door. Volunteers can also pick up medication prescriptions at Hannaford, Resolution, or CVS for you and deliver to your door. Call 845 855-3459 for information.
The Resource Center also has plenty of food and supplies available for those in need during this time. They are ready and available to help with anything our community's seniors need, as they are aware that many of the support and social programs they rely on have been cancelled. Please DO NOT HESITATE to call the PRC at 845-855-3459 to arrange any of these services or ask for help. Delivery, supplies, and more are of no cost. They are open M-F from 10am-4pm and Saturday from 10am – 3pm. 
---
Healthy Parenting/Parenting Resources:
Healthy parenting can feel impossible when you're working from home and trying to manage your kids' education and needs. it's even harder when you're facing financial uncertainties or mental health crises. We've gathered some resources to aid parents in this difficult time.
Healthy Parenting Tips for Caregivers and Children from the…
…World Health Organization: https://www.who.int/emergencies/diseases/novel-coronavirus-2019/advice-for-public/healthy-parenting
…New York State Office of Mental Health: https://omh.ny.gov/omhweb/guidance/covid-19-managing-stress-anxiety.pdf
…a librarian curated collection of articles and videos: https://wakelet.com/wake/6a18dd66-7119-4bbb-ba82-48d5be33ab77
Homework Help and Online Learning Resources:
Dutchess County Homework Help Portal: http://dutchesslibraries.info/for-kids/
Online Educational Resources: https://www.pawlingfreelibrary.org/children/familyresources/
Go Noodle for Indoor Recess and Brain Breaks: https://family.gonoodle.com/
Check out library favorites including Pop-see-koo, Meow, Moo, Moo, and Go Bananas!
---
Emergency Childcare for Health Professionals and First Responders and their Families:
The Pawling School District will be providing emergency childcare to nurses, paramedics, police officers, and other health professionals and first responders serving our community.  Find out more at: https://www.pawlingschools.org/coronavirus_district_updates
---

Getting outside: and exercising are important parts of maintaining a healthy lifestyle. It is possible to practice social distancing techniques while experiencing the outdoors. The Town of Pawling has closed dog parks and playgrounds, but trails and open spaces welcome your use. Visit http://pawlingrec.com/ for more information about Town Parks. Looking for places to walk or hike? Visit https://gis.dutchessny.gov/parks-and-trails/ 
Online Exercise:
These 8 Tips for Staying Active During Coronavirus might help you feel inspired, too!
Check out the "Home Work-Ins", free workouts from Planet Fitness: https://www.youtube.com/planetfitness
Looking for something kid-friendly? Teachers and kids love Go Noodle! for indoor recess and quick study breaks. Even grown ups can get in on the dancing and moving. Check out library favorites including Pop-see-koo, Meow, Moo, Moo, and Go Bananas! Find it at https://family.gonoodle.com/
Mental Health Resources:
New York State's Office of Mental Health is providing many tips and resources to help us deal with the stress and anxiety brought on by COVID-19 and the disruptions to our daily lives. Visit https://omh.ny.gov/omhweb/covid-19-resources.html for emergency resources and tips for wellness.
COVID-19 Emotional Support Hotline: 1-844-863-9314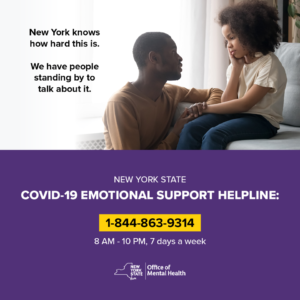 New York has a free COVID-19 Emotional Support hotline. "The Emotional Support Line provides free and confidential support, helping callers experiencing increased anxiety or stress due to the coronavirus emergency.
The Help Line is staffed by volunteers, including mental health professionals, who have received training in crisis counseling." -New York State Office of Mental Health
Hotlines, provided by the NYS Office of Mental Health and Dutchess County:
24/7 Dutchess County Crisis Help Line:
If you or someone you know is experiencing a substance abuse or mental health emergency, the county crisis help line is available. Call or Text 845-485-9700, Toll Free at 877-485-9700
NY State Crisis Text Line:
New York State has partnered with Crisis Text Line, an anonymous texting service available 24/7. Starting a conversation is easy. Text GOT5 to 741741.
National Suicide Prevention Lifeline:
If your life or someone else's is in imminent danger, please call 911. If you are in crisis and need immediate help, please call: 1-800-273-TALK (8255)
Domestic Violence:
If you or someone else is in a relationship is being controlled by another individual through verbal, physical, or sexual abuse, or other tactics, please call: 1-800-942-6906
Suicide Prevention
If your life or someone else's is in imminent danger, please call 911. If you are in crisis and need immediate help, please call (800) 273-8255, 24/7.