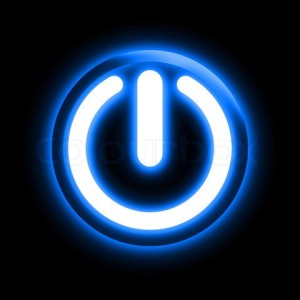 What is Battle of the Books?
The Battle of the Books helps teens keep up reading skills over the summer, and offers them a shot at bragging rights for an intellectual competition spanning the entire Hudson Valley.  High school students from grades 9-12 are invited to read the 5 chosen battle books over the summer while attending weekly team meetings. On August 19th they will then battle it out with the other Hudson Valley libraries.
Why is High School Battle of the Books special?
This brand new program is being designed specifically for high school students! That means that the books deal with more intense topics, the competition is intense and the victory is real.  The teens are given four novels and one graphic novel to read and memorize as much as possibly before going to a night battle that will take place in August.
Battle Day details:
Battle day is going to take place on Friday August 19th.
The exact location and time is TBA.
The teens will play in teams against the other libraries.
The teens will compete according to a round robin competition format.
Each team will play 5 rounds.
There will be 15 questions per round.
Questions will be a mix of open ended trivia questions and questions with the title/author as the answers.
Three teens from each team will be allowed to battle each round.
A buzzer system will be used to determine which team will answer the question.
Teams will gather points for each correct answer and carry those points with them to the next round.
At the end of normal game play, the two teams with the highest score will go on to play in the championship round.
Join the Team!
To join, fill out the Online Registration Form or Print it out  and bring it to the library.  Once you're signed up, you have to see Nicole for your battle books.  Team meetings and times will be determined by the group.
First team meeting and informational: Saturday April 23rd 1-2pm at the library.
Books
Feed by MT Anderson
For Titus and his friends, it started out like any ordinary trip to the moon – a chance to party during spring break and play with some stupid low-grav at the Ricochet Lounge. But that was before the crazy hacker caused all their feeds to malfunction, sending them to the hospital to lie around with nothing inside their heads for days. And it was before Titus met Violet, a beautiful, brainy teenage girl who has decided to fight the feed and its omnipresent ability to categorize human thoughts and desires.
The Knife of Never Letting Go by Patrick Ness
Todd Hewitt is the only boy in a town of men. Ever since the settlers were infected with the Noise germ, Todd can hear everything the men think, and they hear everything he thinks. Todd is just a month away from becoming a man, but in the midst of the cacophony, he knows that the town is hiding something from him — something so awful Todd is forced to flee with only his dog, whose simple, loyal voice he hears too. With hostile men from the town in pursuit, the two stumble upon a strange and eerily silent creature: a girl. Who is she? Why wasn't she killed by the germ like all the females on New World? Propelled by Todd's gritty narration, readers are in for a white-knuckle journey in which a boy on the cusp of manhood must unlearn everything he knows in order to figure out who he truly is.

We Were Liars by E. Lockhart
A beautiful and distinguished family.
A private island.
A brilliant, damaged girl; a passionate, political boy.
A group of four friends—the Liars—whose friendship turns destructive.
A revolution. An accident. A secret.
Lies upon lies.
True love.
The truth.
Eleanor and Park by Rainbow Rowell

Bono met his wife in high school, Park says.
So did Jerry Lee Lewis, Eleanor answers.
I'm not kidding, he says.
You should be, she says, we're 16.
What about Romeo and Juliet?
Shallow, confused, then dead.
I love you, Park says.
Wherefore art thou, Eleanor answers.
I'm not kidding, he says.
You should be.
Set over the course of one school year in 1986, this is the story of two star-crossed misfits-smart enough to know that first love almost never lasts, but brave and desperate enough to try. When Eleanor meets Park, you'll remember your own first love-and just how hard it pulled you under.

Through the Woods by Emily Carroll
Journey through the woods in this sinister, compellingly spooky collection that features four brand-new stories and one phenomenally popular tale in print for the first time. These are fairy tales gone seriously wrong, where you can travel to "Our Neighbor's House"—though coming back might be a problem. Or find yourself a young bride in a house that holds a terrible secret in "A Lady's Hands Are Cold." You might try to figure out what is haunting "My Friend Janna," or discover that your brother's fiancée may not be what she seems in "The Nesting Place." And of course you must revisit the horror of "His Face All Red," the breakout webcomic hit that has been gorgeously translated to the printed page.