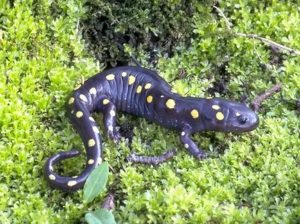 Tuesday, March 21
6:30-7:30 pm
Registration is required. Register below or contact Donald, our Adult Program Coordinator, at adult@pawlinglibrary.org.
For most of the year, salamanders live underground in the forest, while frogs go quietly about their business in the woods. Each are almost impossible to find. But for a few weeks each spring, when the warm rains come, these creatures migrate in large numbers toward vernal pools for their yearly breeding season.
Please join us for a presentation on the wildlife and conservation of vernal pools, to learn about the ecology and protection of these important habitats!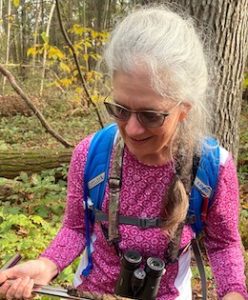 About our presenter: Julie Hart is responsible for overseeing the DLC's diverse public education programs. Connecting people to the land is a keystone of the DLC's approach to public education, and Julie works collaboratively with many local organizations, farms and schools to present both in-person and online educational programs. With a focus on encouraging good land stewardship, these programs include informal nature walks, land management workshops and webinars, panel discussions, and outdoor explorations and activities. Julie joined the DLC staff in 2007 and previously worked at the Cary Institute of Ecosystem Studies in Millbrook where she served as Research Specialist, studying nutrient cycling in upland forests and the impacts of invasive pests and pathogens on forest health. Julie has a BA in Biology with a focus on Ecology from Bard College, is a certified New York State EMT, and serves as the DLC's resident expert on ecology and biodiversity.