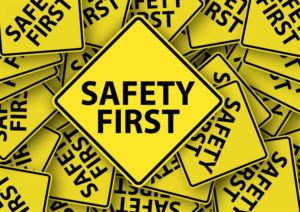 Friday, November 1
6:30-8:00 pm
NOTE: This program will be rescheduled. 
At this one-night beginner course, you'll learn basic techniques of how to protect yourself from an assailant. Many Americans practice karate for this reason. Karate is also a great form of exercise, and it's easy to learn! In one night it's unlikely you'll acquire a black belt, and it is recommended that you continue with training. We are very fortunate to have in our community our excellent martial arts school, Pawling Karate, where this program will take place.
Instructor: Alexis Sterry
Program fee: $5.00
Pawling Karate is located at 56 Charles Colman Blvd, Pawling, NY 12564
Phone: (845) 855-1283
Participants should wear clothing they can move in comfortably and sneakers or other rubber soled shoes.
Registration is required. Call the Pawling Library at 845-855-3444 to register or send an email to Donald at adult@pawlinglibrary.org.