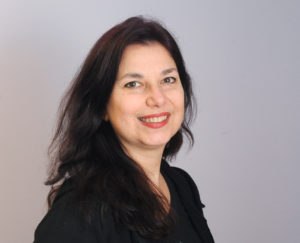 Wednesday, May 25
7-8pm
Registration is required. Register below or contact Donald, our Adult Program Coordinator, at adult@pawlinglibrary.org.
Poet Linda McCauley Freeman, author of the newly published book The Family Plot, will be sharing with us a selection of her poems during this interactive presentation.
About our presenter: Linda McCauley Freeman is the author of the full-length poetry collection The Family Plot (Backroom Window Press, 2022) and has been widely published in international journals, including in a Chinese translation. She was nominated for a Pushcart Prize 2022. Recently she appeared in Delta Poetry Review, Poet Magazine, Amsterdam Quarterly, and won Grand Prize in StoriArts'Maya Angelou poetry contest. She received a grant from Arts Mid-Hudson and was selected for Poets Respond to Art 2020, 2021 and 2022 shows. She was a three-time winner in the Talespinners Short Story contest judged by Michael Korda. She has an MFA from Bennington College and is the former poet-in-residence of the Putnam Arts Council. She lives in the Hudson Valley, NY. Follow her at http://www.Facebook.com/LindaMcCauleyFreeman
Advance Praise for The Family Plot
"The Family Plot, by Linda McCauley Freeman, pulses with life. Poems rich in sense detail portray one American girlhood, one American family, in all of its joy and its sorrow. McCauley Freeman understands that joy and sorrow often coexist inside one moment, and that this moment lives on, like 'one of those [souvenir] photos/vendors take without asking, then charge you to keep.' One poem recalls a father bursting into his boisterous sons' locked room: 'the hinges popped/and our father became for a moment//Aladdin, riding the door to the floor/in a flash of dust.' Likewise, The Family Plot arrives on the poetry scene, and not a minute too soon."
—Suzanne Cleary, author of Crude Angel (BkMk Press, 2018)
"In The Family Plot, Linda McCauley Freeman describes the difficult and at times dangerous interiors and landscapes of childhood secrets—of a beloved grandmother who is not who she is believed to be, of a mother's 'jade-crowned heart, / green, like her eyes,' of a sister who is 'first to get everything,' of little brothers who 'shake coffee cans of buttons,' and 'hurled / steak knives at my unflinching body,' of a father buried 'up to his neck,' and of a grandfather's 'big hand, blue-veined/rough.' Honest and brave, these poems chronicle a family's wounds and a child's survival."
—Beth Copeland, author of Blue Honey (Broadkill River Press,
2017), winner of the 2017 Dogfish Head Poetry Prize
"McCauley Freeman's, The Family Plot, is brave and unsettling. In these poems the poet unlocks words from her 'diary with the tiny key' to reveal family dysfunction, ancestral secrets, insecurities and, ultimately, the love she finds real and satisfying. Through the poems in this collection, we stand with the poet as she looks deep into the cracked mirror of her early years and finds there the material for reconciliation and redemption.
"Sharp images and steely language make the reader feel the barbs and splinters of growing up in a large family, where despite the noise of a full house, the poet felt alone and forgotten, 'I picked up my mother's coffee cup / from the kitchen table, put my mouth / over the cold red imprint of lips.' The collection abounds with characters that are quirky and flawed, 'The year we are no longer friends / she will get a nose job.' 'Aunt Cary and Aunt Venera visited as a pair / my entire life.' In 'The Photo,' McCauley Freeman describes the framed photo of her parents kept on her father's dresser, 'And the jagged cut between them, / where he's scissored me out of the picture.' In this collection we witness the reassertion of the forgotten child into her own gutsy narrative, stronger, wiser, and linguistically triumphant."
—Julia Morris Paul, author of Shook (Grayson Books, 2015) and
Staring Down the Tracks (Poetry Box, 2020)