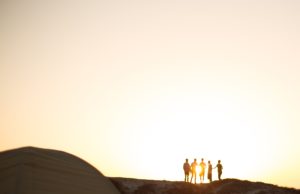 with Lonna Kelly
Thursday, November 18
6:30-7:30 pm
This program is ongoing throughout the year. Please check our online calendar for the continuing dates. 
Registration is required. You can register below or by contacting Donald, our Adult Program Coordinator, at adult@pawlinglibrary.org. 
The Pawling Library and Putnam Independent Living Services are partnering to offer you the National Diabetes Prevention Program. 
Are you prediabetic? 
Work with a trained lifestyle coach and a CDC approved curriculum to prevent or delay types 2 diabetes.
Prevent Type 2 will give you a full year of support to help you to: 
Eat healthy

Add physical activity to your day

Manage stress

Stay motivated

 
Please join us. 
YOU CAN MAKE A CHANGE FOR LIFE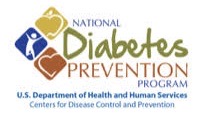 Putnam Independent Living Services and the Pawling Library partner to offer the National Diabetes Prevention Program Virtually. 
Luke is one of the 84 million Americans who have been diagnosed with prediabetes, a condition where your blood sugar is high but not yet high enough to be diagnosed as Type 2 diabetes. He completed the Prevent Type 2 National Diabetes Prevention Program and had this to say "I've lost over 30 pounds.  It's been a slow, steady change over the year I was enrolled in the Prevent T2 Program at Putnam Independent Living Services. I feel great!" 
One in three American adults have prediabetes. You can take the CDC Risk Test at https://doihaveprediabetes.org / for a quick (2 minute) answer to what your risk is for developing the disease.  If you're at high risk it's a good idea to see your health care provider for a blood test.  The good news is that with an early diagnosis prediabetes can be reversed.  With December kicking off the holiday season, it's a good time to get started.  
By joining the National Diabetes Prevention Program you'll learn how to make small changes, like altering your diet and exercising more which can help to reverse prediabetes and prevent type 2 diabetes.  You'll read labels and make choices, keeping in mind that, if you plan for it, a small serving of your favorite holiday food it doesn't have to be on the naughty list. 
You can help to holiday proof your plan by making sure you keep moving. Walking with friends and family is a great activity after a holiday meal. Even when the weather is chilly you can dress appropriately and enjoy the crisp winter air.  
Luke offers some advice "You have a lot on your plate this time of year so it's also important to plan ahead and remember portion control.  Portion control was key for me.  Skip the seconds and stick to drinking water to eliminate high calorie beverages."    
Prevent Type 2 is a one-year program that offers a Life Style Coach, a Center for Disease Control (CDC) curriculum and the support of participants like you who are ready to get serious. The Life Style coach helps participants reach the goal of losing 7% of their body weight and increasing physical activity to 150 minutes or more every week.    
PILS is partnering with the Pawling Library to offer the National Diabetes Prevention Program free to adults in Dutchess County in January 2021. Sessions will be delivered to the group remotely and participants will need a phone, tablet or computer with internet access.  
Luke endorses the program heartily, "My tests show that I'm no longer prediabetic and I credit the Diabetes Prevention Program for the help and support. "   
To find out more about Prevent Type 2 contact Lonna Kelly at 845.228.7457 ext.1110 or email lkelly@putnamils.org. Additional information is available at http://www.putnamils.org/diabetes-prevention-program  / Westchester Independent Living Center (WILC) and Putnam Independent Living Services (PILS) are consumer controlled nonresidential centers for independent living, which provide information and advocacy to persons with disabilities. In addition, WILC/PILS operates a Regional Resources Development Services Program (seven counties) and New York Connects. Visit http://www.PutnamILS.org for a full look at the range of programs available.  
Photo by Nick Abrams