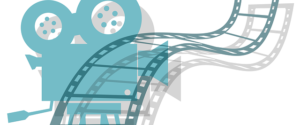 Monday, October 24
2-4 pm
Registration is required. You can register below or by contacting Donald, our Adult Program Coordinator, at adult@pawlinglibrary.org.
The Monday Matinee will take place at Pawling Recreation.
Movie: Vengeance
Stars: B.J. Novak & Ashton Kutcher
Comedy, Mystery, Thriller
Rated: R
Running Time: 1h 47m
A writer from New York City attempts to solve the murder of a girl he hooked up with and travels down south to investigate the circumstances of her death and discover what happened to her. –from IMDb
NOTE: This afternoon movie presentation is for an adult audience.
The Pawling Library is proud to be partnering with Pawling Recreation.

2 Lakeside Dr, Pawling NY 12564
845-855-1131
Email: recreation@pawling.org
http://pawlingrec.com