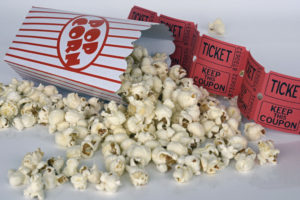 Movie: Ford v Ferrari
Stars: Matt Damon & Christian Bale
Action, Biography, Drama
Rated: PG-13
2h 32min
NOTE: This program will begin at 1:30 pm.
Spend an entertaining afternoon with us enjoying a newly released film.
We'll have popcorn but please feel free to bring your own snack and beverage.
This afternoon movie presentation is for an adult audience.
Please observe the film's ratings.
See you at the movies!
Registration is required. Call the Pawling Library at 845-855-3444 to register or send an email to Donald at adult@pawlinglibrary.org.