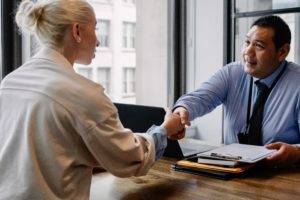 Tuesday, February 14
10:00 am-12:00 pm
Registration is required. You can register below or by contacting Donald, our Adult Program Coordinator, at adult@pawlinglibrary.org.
At this free monthly workshop, you'll receive individual attention to aid you in your job search. You will learn how to create or update a winning resume and cover letter, practice your interviewing skills, complete job applications, and more.
If you're not getting results in your job search, or don't know how to begin, then this is the place to start.
NOTE: Each 1/2-hour time slot is available for one participant. If a space becomes filled, you'll be placed on a waiting list, and alerted to other openings.
Please indicate what time slot you prefer.
Thank you.
Available time slots:
10:00 am -10:30 am
10:30 am-11:00 am
11:00 am-11:30 am
11:30 am-12:00 pm
This program is being brought to us by Dutchess One Stop.
Dutchess One Stop
191 Main Street
Poughkeepsie, NY 12601
845-249-4653
http://dutchessonestop.org