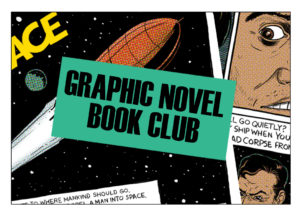 Tuesday, January 26
7:00-8:00 pm.
Registration is required. Register below or contact Donald, our Adult Program Coordinator, at adult@pawlinglibrary.org.
The book club will be discussing Fire!!: The Zora Neale Hurston Story by Peter Bagge.
The Graphic Novel Book Club is an adult book club that meets monthly to discuss comics and graphic novels. We select from a wide variety of titles - indie and foreign comics to classic superhero storylines. Whether you are just getting into comics or a life-long reader, you'll find good conversation and something new to read.