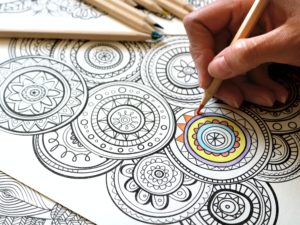 Mondays: 2-3  pm
Coloring is more than being creative, it's a very relaxing activity that has been proven to reduce stress and anxiety. 
Each Monday we'll be coloring a new mandala design, while also enjoying a good round of conversation. You can pick up a mandala design at our library or download free designs of your choice from the link below.
You don't have to have a degree in art to participate…just paper and color pencils. 
Note: Participants will have to provide their own coloring supplies. 
Please join us. Relax and connect with like minded people, and begin each  week with  a burst of color!