RESCHEDULED. This program will no longer be held on  Wednesday, July 25. It will be rescheduled until later in the summer. For more information about the new date/time, please contact Children's Programs Coordinator, Neena McBaer, at children@pawlinglibrary.org or 845-855-3444.  We apologize for any inconvenience. 
Wednesday, July 25, 3:30 - 4:30 pm, Holmes Whaley Lake Civic Assocation - Lydia Adams Davis and Ms. Neena
To be followed by a live concert, Wednesday, 7/25, 6:00 - 7:15 pm, Holmes Whaley Lake Civic Association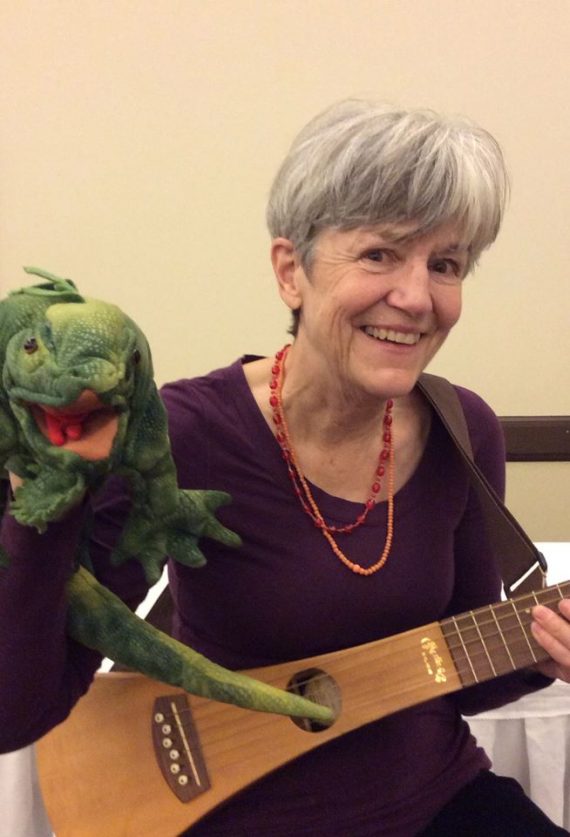 Divas, songbirds, and creators rejoice--music is in the air! Local musician, puppeteer, signer, and all-around stellar family performer, Lydia Adams Davis, will lead an inclusive songwriting program for children in grades K-4. Prereaders/writers are invited to participate, and no song writing experience is necessary!
After working together to create their music, participants in this program will be invited to perform their song live for family and friends. During Lydia's evening concert in the library courtyard, songwriters will be invited to join her in performing their original creation. Ability to attend both the songwriting workshop and the evening concert required for registration in this program.
Interested in joining? Registration will open in mid June. Sign up for our children's email updates or contact Ms. Neena at children@pawlinglibrary.org or 845-855-3444 to receive more information. For more information on Lydia, her music, and programs, visit https://lydiaadamsdavis.com/bio/.