This program is being rescheduled for later this summer. For more information about a new date/time, contact Children's Programs Coordinator, Neena McBaer, at children@pawlinglibrary.org or 845-855-3444. We apologize for any inconvenience. 
Wednesday, July 25, 6:00-7:15 pm, Holmes/Whaley Lake Civic Center - Lydia Adams Davis and Ms. Neena
To be preceded by a children's songwriting workshop, Wednesday, 7/25, 3:30-4:30 pm, Library Annex. Participation in workshop not required to attend concert.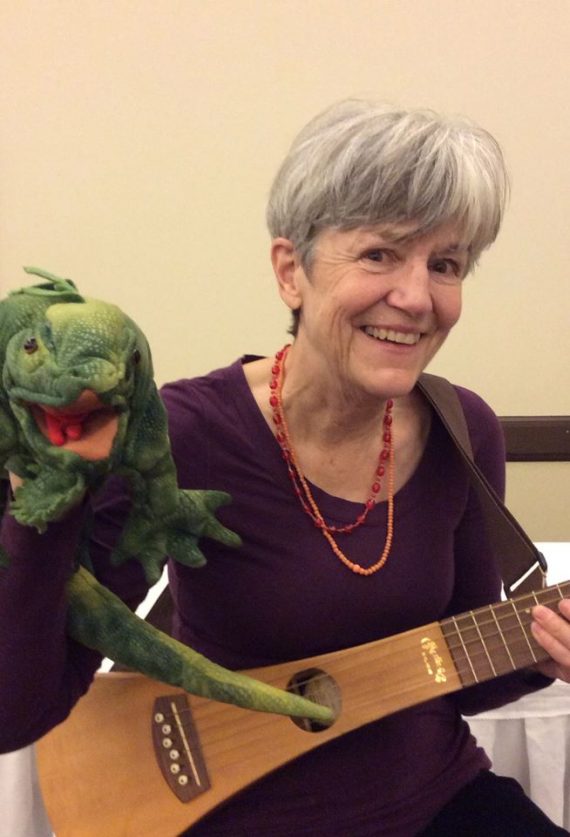 Local musician, puppeteer, signer, and all-around stellar family performer, Lydia Adams Davis has become a staple of the Hudson Valley and New York music scenes. She will perform selections of her own music as well as sing-along favorites during this live, interactive concert for all ages. Davis' performances have been praised by the New York Times, Best of the Hudson Valley, and more. Joining her in song will be some of Pawling's own most talented songwriters, student's from her free songwriting workshop.
Interested in joining? Registration will open in mid June. Sign up for our children's email updates or contact Ms. Neena at children@pawlinglibrary.org or 845-855-3444 to receive more information.