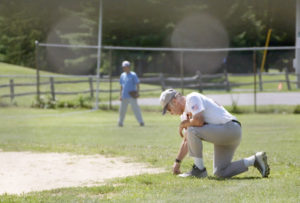 at the Akin Free Library
Saturday, October 12, 2:00-3:00 pm
Roger Hendricks Simon, who most recently appeared in the film Love in Kilnerry, will discuss and read Sarah Levine Simon's second novel, the murder mystery, Locked Out. We'll also be viewing Roger Hendricks Simon's award-winning documentary film The Boys of Late Summer.
Following the presentation, copies of Locked Out will be available for sale.
Directions: Heading north on Route 22, come to a traffic light with East Main St at the left, which is the entrance into the village of Pawling. At this light, turn right onto Quaker Hill Rd. At the end of Quaker Hill Rd, turn right onto Old Quaker Hill Rd. The Akin Free Library is located a short distance away on the left at 378 Old Quaker Hill Road in Pawling.
Akin Library: 845-855-5099
Registration is required. Call the Pawling Library at 845-855-3444 to register or send an emailto Donald at adult@pawlinglibrary.org.